Scope 3 GHG Emissions Programme
Product Carbon Footprint Guideline by TfS
Gold standard for calculating PCFs in the chemical industry
Committed to making chemical supply chains more sustainable, TfS members and suppliers also share the responsibility to reduce greenhouse gas emissions in the chemical industry.
Scope 3 (upstream) greenhouse gas (GHG) emissions constitute a major share of a chemical company's emissions. Calculating the carbon footprint of products provides the best product-level information for identification, tracking and reducing scope 3 GHG emissions in the industry.
Taking the lead for the chemical industry, TfS will launch a Product Carbon Footprint Guideline for the calculation for chemical materials, as well an IT solution that will enable corporations and suppliers to share upstream PCFs and engage at scale.
The PCF Guideline enables suppliers and corporations to produce quality carbon footprint data for the first time. Consistency of results can create a high-quality industry baseline, making it simple for businesses to conduct cross-industry comparisons, and to compile and manage their emissions across all 3 scopes.
The PCF Guideline is now available for downloading. The IT sharing solution will become available in the second half of 2023.
The PCF Guideline: A unique solution for the chemical industry and beyond
TfS members practice what they preach – they are committed to climate action in line with the Paris agreement and GHG emission reduction
First-of-its kind, chemical industry-specific and tailored to meet the unique challenges when calculating PCFs
"Audit-ready", ISO-compliant, and accepted by the GHG Protocol
"Open source", useful for global industries using chemical materials
A pilot with more than 50 companies will ensure wide user acceptance and adoption
Benefits for corporations and suppliers
FIND GUIDANCE
for calculating scope 3.1 emissions1 (purchased goods and services) using PCFs
UNDERSTAND THE DATA
and information needed to evaluate scope 3 emissions in the chemical supply chains
BETTER IDENTIFY GHG REDUCTION OPPORTUNITIES
BOLSTER REPORTING
and reputation among customers, investors and key stakeholders
CALCULATE PCFs
to the level of specificity that customers request
FIND CALCULATION CRITERIA
and instructions for determining chemical PCFs
UNDERSTAND HOW TO PROVIDE
corporate customers PCFs to the level of specificity they are requesting
IMPROVE SUSTAINABILITY PERFORMANCE
and that of the value chain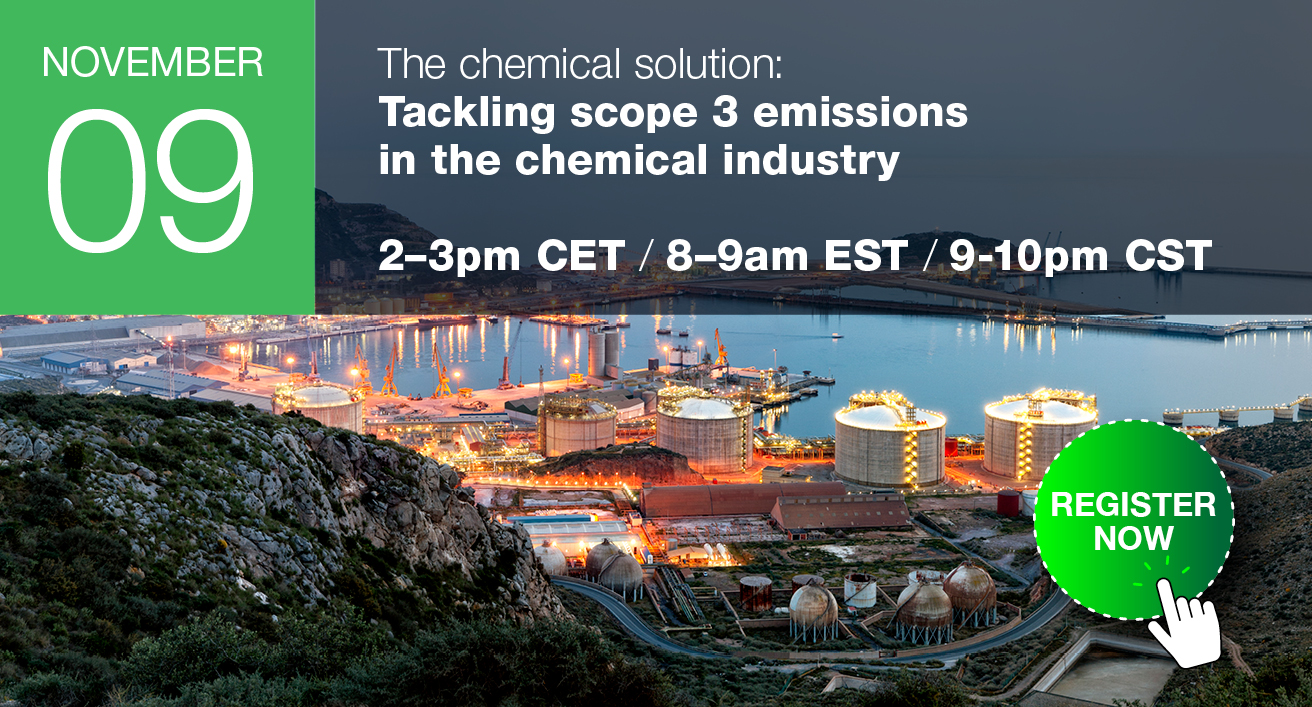 WBCSD and Together for Sustainability will host a virtual panel discussion with three major chemical companies that have begun using the PCF Guideline. During this interactive event, you'll hear from cross-sector sustainability leaders and chemical companies on their experience with the PCF Guideline, including:
• What it is
• How suppliers and corporations can use it
• How it can be rolled out in your organisation
• Above all, why it matters.
The event will be freely accessible to the public. More information and registration link is available here.
Discover the TfS PCF Guideline video
Together we will reduce Scope 3 GHG emissions in the chemical industry
PCF Guideline – Spread version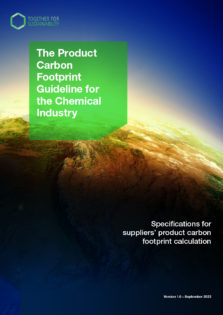 PCF Guideline – Two pager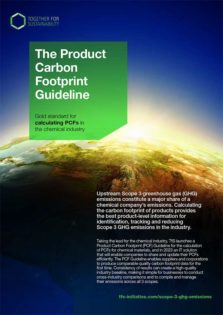 PCF Guideline – Supplier briefing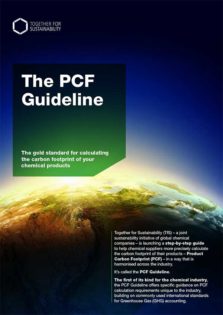 Should you have any queries about the TfS Scope 3 GHG Emissions Programme, please contact us.
Contact us