Azelis group CEO on added value of new TfS membership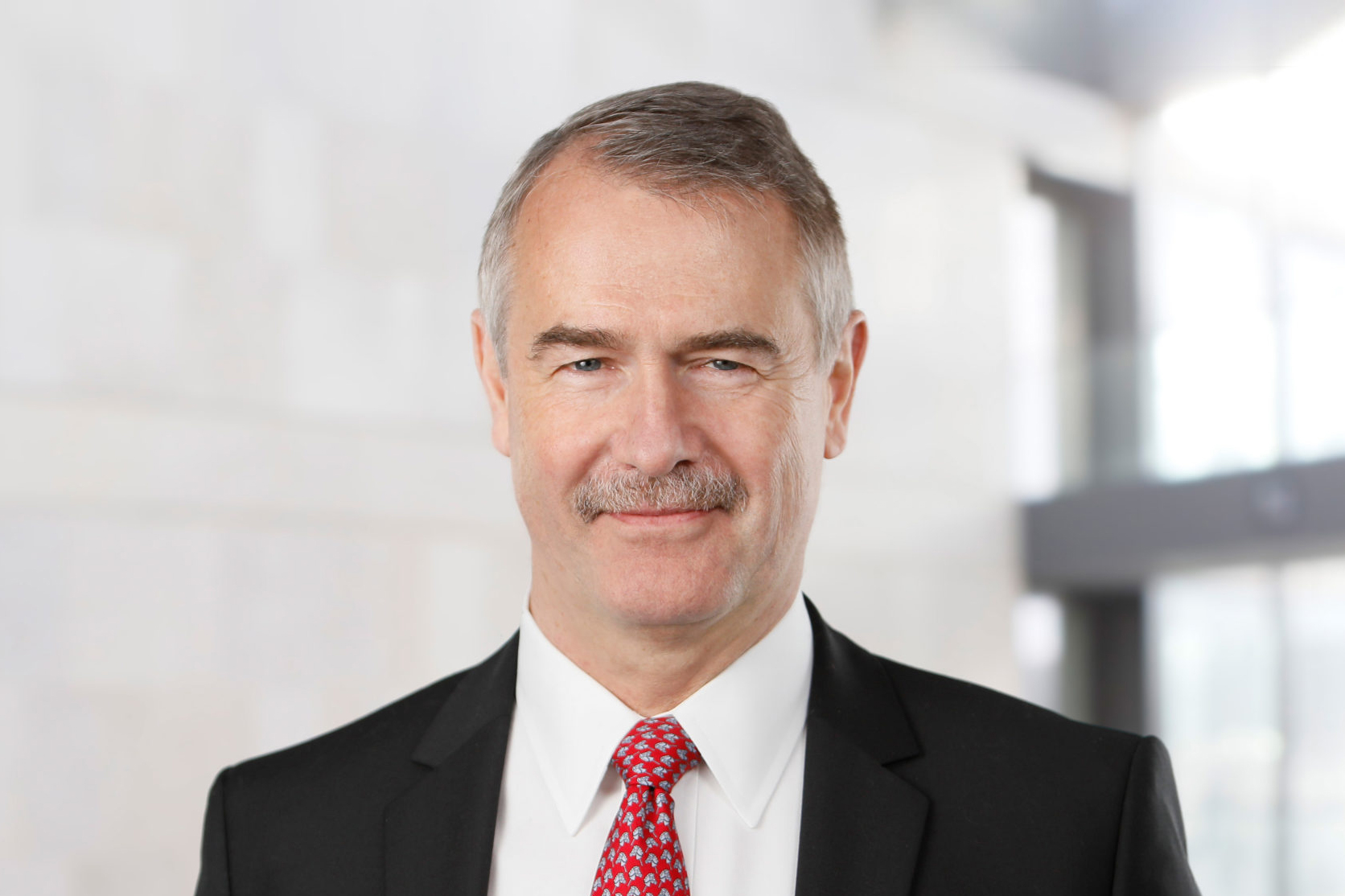 "Integration of so many new companies […] requires a robust and uniform due diligence procedure on our suppliers. It requires impeccable credibility and external independent verification… This is exactly what TfS offers through a sharing principle of assessments and audit reports on its platform. The global character of TfS makes it possible to cover our entire supplier range. " Dr Hans Joachim Müller, Azelis group CEO
Azelis group is one of three companies that joined the TfS initiative in February 2020. TfS Communications interviewed Dr Hans Joachim Müller, CEO of Azelis group, on the group's reason for joining TfS, his expectations from and potential contribution to the initiative.
Question: Mr Müller – a very warm welcome to the TfS initiative. Before we embark on Azelis group and TfS, can you briefly describe your company?
Azelis is a specialty chemicals and food ingredients service provider, operational in more than 50 countries in three regions and across 14 different industries. We employ close to 2500 industry experts, who all share the values of entrepreneurship, knowledge building and sharing, focused market segment approach, and respect. We pride ourselves in bringing innovative formulation solutions to our partners, helping them become and remain market leaders. Azelis was formed in 2001, through a merger of Novorchem in Italy and Arnaud in France. Our roots go way back before 2001 though since some of the companies that joined Azelis throughout our history have been around for much longer than that. Arnaud, for example, was founded in France in 1908 by Augustin Arnaud to supply French industrialists with raw materials. It was Augustin's son Pierre who added the technical emphasis to form the world's first specialty distributor as early as 1951. The focus on entrepreneurship, knowledge and respect that I mentioned earlier has been there from the beginning and is continuing strongly in all we do today.
Question: How do you feel as a brand new TfS member? What does it mean to become a TfS member?
We are very excited of course to join TfS, THE global initiative for sustainable supply chains. TfS is a network of world leading chemical companies partnering to evaluate supply chains and improve CSR and sustainability standards. It's an honor to belong to this elite group of forward-looking companies; they all share the vision and work hard to drive the much-needed change towards a sustainable way of doing business. In doing so, they also positively alter the perception of chemical industry.
Although TfS already counts another chemical distributor among its members, we are very excited and proud that our membership of TfS will allow the voice of specialty chemical distributors be heard for the first time. It will enable us to learn from as well as share best practices with the other TfS members and will ultimately help us to further improve our own CSR and sustainability standards.
Question: Can you share with our readers your approach to sustainability in your network of supply and distribution?
Because we firmly believe in innovation through formulation, we have been heavily investing in our application laboratories over the years; we currently have more than 60 of those all around the world. Innovative recipes that come out of those labs have often been awarded by independent industry bodies; we have had more than 20 innovation awards in the last 4-5 years alone. As a distributor we have a unique technical knowledge of a broad variety of products from many suppliers and this knowledge enables Azelis to create innovative formulations. Developing formulations based on sustainable, green chemicals is a vital part of our innovation process.
As a distributor we have a privileged position between suppliers and customers, which gives us the ability to cascade our customers' requirements – including sustainability – to our many suppliers and leverage our partnerships with them to further develop their sustainable product offering. This configuration puts us in an ideal position to maximize customer satisfaction on sustainability.
Question: Can you clarify what drove you to take the decision to join TfS and why TfS in particular?
Azelis has significantly expanded its global footprint over the last 5 to 6 years. Our main strategic goal is to grow organically, but we always remain open to acquisition candidates with a good cultural fit, an innovation-driven service approach and a reputable set of suppliers they work with. The last few years have seen us doing quite a few acquisitions in all the regions where we operate. Integration of so many new companies – who may bring along different technologies, business practices, established processes, etc. – requires a robust and uniform due diligence procedure on our suppliers. It requires impeccable credibility and external independent verification, so that we can continue to offer our customers the best products from the best suppliers. This is exactly what TfS offers through a sharing principle of assessments and audit reports on its platform. The global character of TfS makes it possible to cover our entire supplier range.
Question: What does your company expect to gain from the TfS membership and how do you see the mid-to long term benefits from TfS membership?
The gains from our memberships are manifold. For example, we expect to strengthen our partnerships with the current members of TfS and to develop new partnerships with them.
Furthermore, we are confident that we will be able to further reduce our risk exposure by supplier evaluations and by continuously improving our supply chain standards.
In addition, we will benefit from the continuous dialogue and best practice sharing, as well as exchange of general information on sustainability in the chemical industry. This will further enable us to build a results-focused network with our existing principals, but it may also provide an additional opportunity of collaborating with other companies who are members of TfS. We are convinced that sustainable business models are the only option for the global economy of tomorrow.
Since TfS leads projects that enhance the position of our sector on sustainability, we are also anticipating being able to assess our actions for supplier evaluation against the benchmarks outside the chemical sector.
Questin: Taken the TfS approach into account, what do you hope to achieve in your network of partners?
We hope that with this additional platform we will become an even stronger positive catalyst of change, to be able to influence and excite our partners about the sustainability journey we're on and make them part of the transition to sustainable business models.
With the membership to TfS we will strengthen our position as a leading innovation service provider towards our customers and suppliers since this membership guarantees that Azelis applies recognized and exemplary methods for the evaluation of our supply chains.
Question: Which challenges, opportunities do you anticipate encountering when rolling-out TfS in your organization?
Every new system, no matter how good and advanced, brings along not only opportunities but also challenges. We expect nothing different from joining TfS. We also need to be aware and realistic that implementation of all the activities associated with the roll-out of TfS in Azelis will require both time and resources.
Being a TfS member will enhance our sustainability profile both internally and externally. Our employees know that sustainability is a key strategic pillar for our company in the coming years and this new membership is yet another testimony to that commitment. Externally, this new membership and our dedication to sustainability will provide more visibility towards existing and potential partners and will certainly open a plethora of opportunities.
When it comes to challenges, we are anticipating that informing and training our employees will require additional resources. These activities will compete with other big and important corporate initiatives we are currently working on. Furthermore, harmonization of our suppliers' assessment across the regions and business areas is another possible challenge. Last but perhaps not least, monitoring of the process to ensure that we honor our commitments to TfS can also prove to be a strain on the organization.
Question: TfS is this member-driven initiative. Where do you see your company contributing to the initiative?
As a growing global player who takes its responsibilities seriously, with a global footprint and being operational in a myriad of industries (life sciences and chemical industries alike), with more than 3000 principals/suppliers, we genuinely believe we will be able to enhance the efficiency of supplier assessments and audits.
We are proud to say that over the years we have gained valuable experiences in supplier assessments and that we also have established a mature CSR program. These efforts don't go unnoticed of course and we were just awarded with the second consecutive Gold rating by EcoVadis earlier this year. Hence, we will not only be happy to learn but we are also ready to share our expertise and experiences with other TfS members.
Question: And what are your closing remarks to the entire TfS community?
At Azelis, we fundamentally believe that it is not an option any longer to just continue doing what has always been done. No company operates in isolation, and – as both individuals and corporate leaders – we are all very much aware of the climate change, depleting resources and an ever-increasing global population. Being faced with all those changes simply does not leave any other option but to steer our activities towards sustainable solutions. It is an obligation to future generations to find a sustainable way on how we utilize the resources the world has to offer. I strongly believe that sustainability will become the standard – it will become a 'must-have', an integral and critical part of a license to operate, and hence not so much a differentiator any longer. It is my and our genuine belief that only innovation and sustainable business can offer long term partnerships with customers and suppliers, as well as considerable benefits to society.
Picture featuring Hans Joachim Müller, Azelis group CEO