Interview with Christoph Buchta, CPO Semperit AG Holding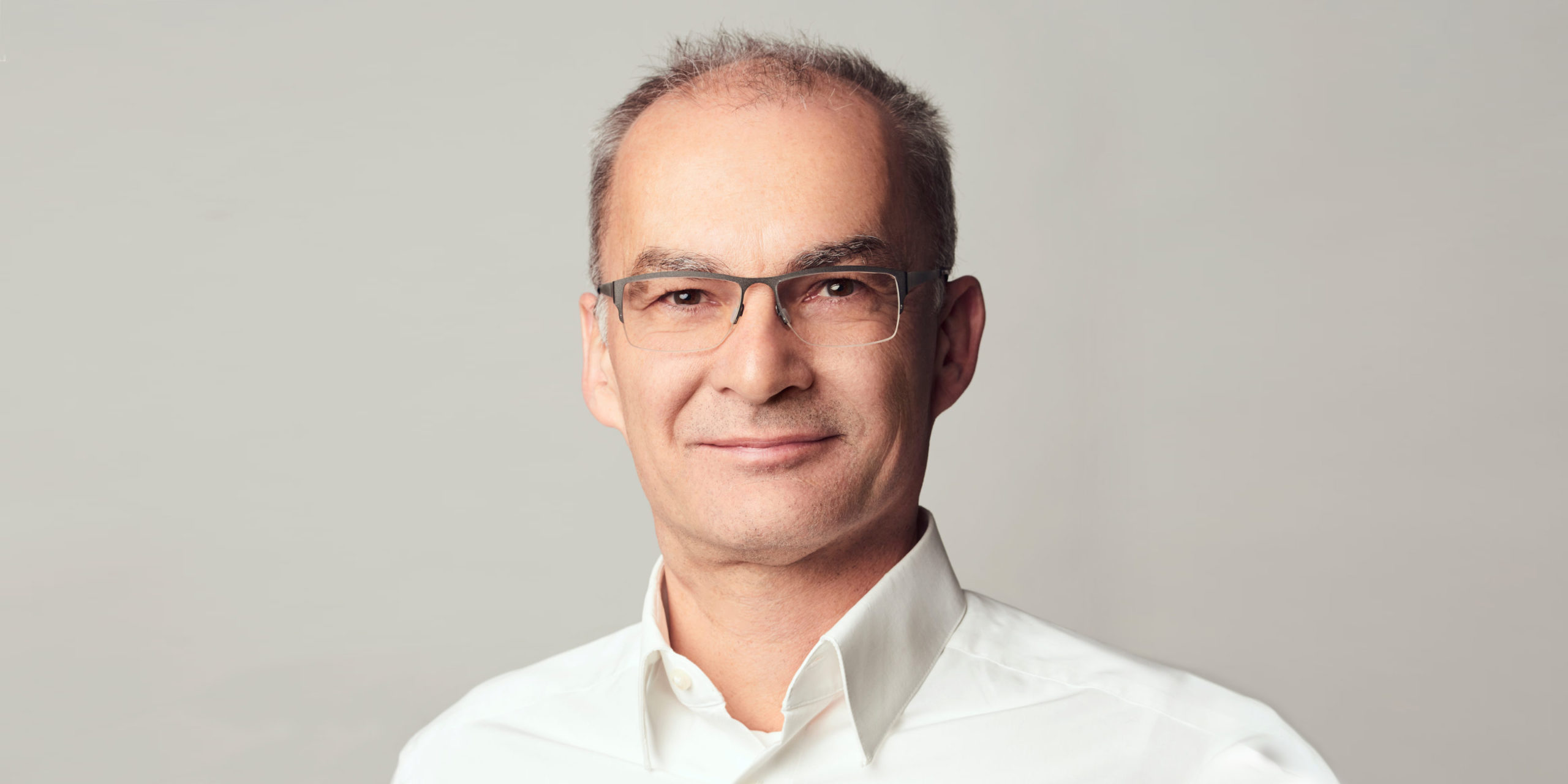 TfS was happy to interview Christoph Buchta, Chief Procurement Officer of Semperit AG Holding.
Semperit joined the TfS membership in November 2020.
Christoph Buchta believes in the power of teamwork and joining TfS meant he could move from being a lonely wolf to someone being part of the TfS team which will make it easier for Semperit to achieve its goals. Deeply convinced of the need to make supply chains more transparent and sustainable, Mr Buchta believes in the need for  clear standards and is happy to contribute to setting these standards and continuously improve his company sustainability performance.
You will find the full interview below.
Enjoy!
Q:  Briefly describe your company and position
The publicly listed company Semperit AG Holding is an internationally-oriented group that develops, produces, and sells in more than 100 countries highly specialized rubber products for the industrial and medical sectors: hydraulic and industrial hoses, conveyor belts, escalator handrails, construction profiles, cable car rings, products for railway superstructures and examination and surgical gloves. The Semperit Group employs around 7,000 people worldwide, including about 3,800 in Asia and around 900 in Austria. In 2019, the group generated revenue of EUR 840.6 million and an adjusted EBITDA (without one-off effects) of EUR 63.8 million. I'm Director Group Procurement and Logistics and responsible for a spend of about EUR 600 million together with a team of 40 purchasers.
Q: What does it mean to become a TfS member?
I am more than happy that we are now part of the TfS family. This gives us the opportunity to compare ourselves with others, to learn from others and to contribute to the continuous development of our industry, our supply chains, but also of ourselves. For me, this is the crucial step from being a lonely wolf to becoming a team player. And we all know that it is much easier to achieve our goals as a team.
Q: What is your view on sustainability in supply chains globally?
It is inevitable to make supply chains more transparent and thus more sustainable on a global level. To achieve this in a structured way, clear standards are needed to which everyone can align themselves with. With TfS, we can contribute to setting precisely these standards and, in addition, commit ourselves to continuous improvement. This is not only good for us as a company, but also for the environment and society and, to be honest, an absolute must.
Q: Describe your approach to sustainable supply chain, sustainable procurement
We strive to better understand the upstream and downstream steps of our supply chains and ensure that our suppliers at least meet our standards and furthermore, convince their suppliers to do the same. We are also trying to enforce the usage and production of recycled materials, such as recycled carbon black and reprocessed rubber, and supporting start-up companies with expertise and business opportunities.
Q: You are a relatively small, less complex, more agile organization versus some of the other TfS member companies. How does this affect your approach to sustainable supply chain?
In fact, being small could be an advantage here. This often helps in the decision-making process, as there are no lengthy discussions, everyone works together in a supportive manner, and we can thus concentrate on the matter at hand.  The focus of our work at the beginning will focus on the glove production in Malaysia, this is where we see the most urgent need for action.
Q: What drove you to take the decision to join TfS and why TfS in particular?
I love it when there are uniformly valid standards by which you can align your work. TfS jointly develops these standards, we – as a company – can orient ourselves towards them and the society and our stakeholders can subsequently rely on them being adhered to. It's an overall win-win situation.
Q:  What does your company expect to gain from the TfS membership, how do you see the mid-to long term benefits from TfS membership, please describe at length
I hope for a diverse input and ideas that will help us become even more ambitious in our supply chain management. We are willing to learn from others and with this step we commit ourselves to "sustainable" progress. When it comes to evaluating suppliers, we are hoping for greater efficiency and avoiding duplication of effort:  If a TfS member has already audited a supplier, we don't need to audit them again. If a member already has a good idea on how to improve the supply of e.g. critical materials, I am more than happy to be a copycat. Furthermore, I hope that as a serious organization we will have the attention of suppliers and politicians and that together, it will be easier to set demanding standards than as a single company. Future challenges such as the very demanding Supply Chain Act cannot be met alone, we need to establish trustworthy transparency, and that's where TfS comes in for me, I can't do it alone. Not in the quality that we might be able to achieve as a group.
Q: Taken the TfS approach into account, what do you hope to achieve in your network of partners?
I believe that with TfS as the backbone of our work, we don't have to invest too much time in convincing suppliers of the importance of high sustainability standards. This hopefully allows us to focus on promoting guidelines and transparency while creating continuous improvement.
Q: Which challenges, opportunities do you anticipate encountering when rolling-out TfS in your organization?
The challenge is certainly the additional time we need to get the ball rolling. We are a lean organization and a small team with numerous tasks to complete. In the medium term, however, I hope that we will save ourselves work, which will ultimately allow us to drill deeper into the critical questions.
In addition, I believe that this will also help us in the area of awareness raising. I have already received a lot of positive feedback internally about our TfS membership. When we announced TfS on our intranet, we received an unusually large amount of positive feedback from a wide range of employee levels and areas.
Q:    TfS is a member-driven initiative: the CPO and other professionals of the TfS member companies drive the initiative forward and shape the future of the chemical industry.
The special spice I can bring, is the mix of natural and synthetic rubber and that we have already gained detailed experience dealing with recycled materials. In addition, my team is already highly sensitized to sustainability issues and highly motivated to take further steps. I hope that this combination will benefit the TfS community.
Q: Any closing remarks?
Semperit's management team is deeply convinced that working for sustainability also means working for the future.