Interview with Geert Van Acker, Head of Global Procurement at Lonza
By becoming a member of the TfS initiative, we can now unlock greater insight into sustainability performance across our supply chain, alongside trusted tools to accelerate the pace of change.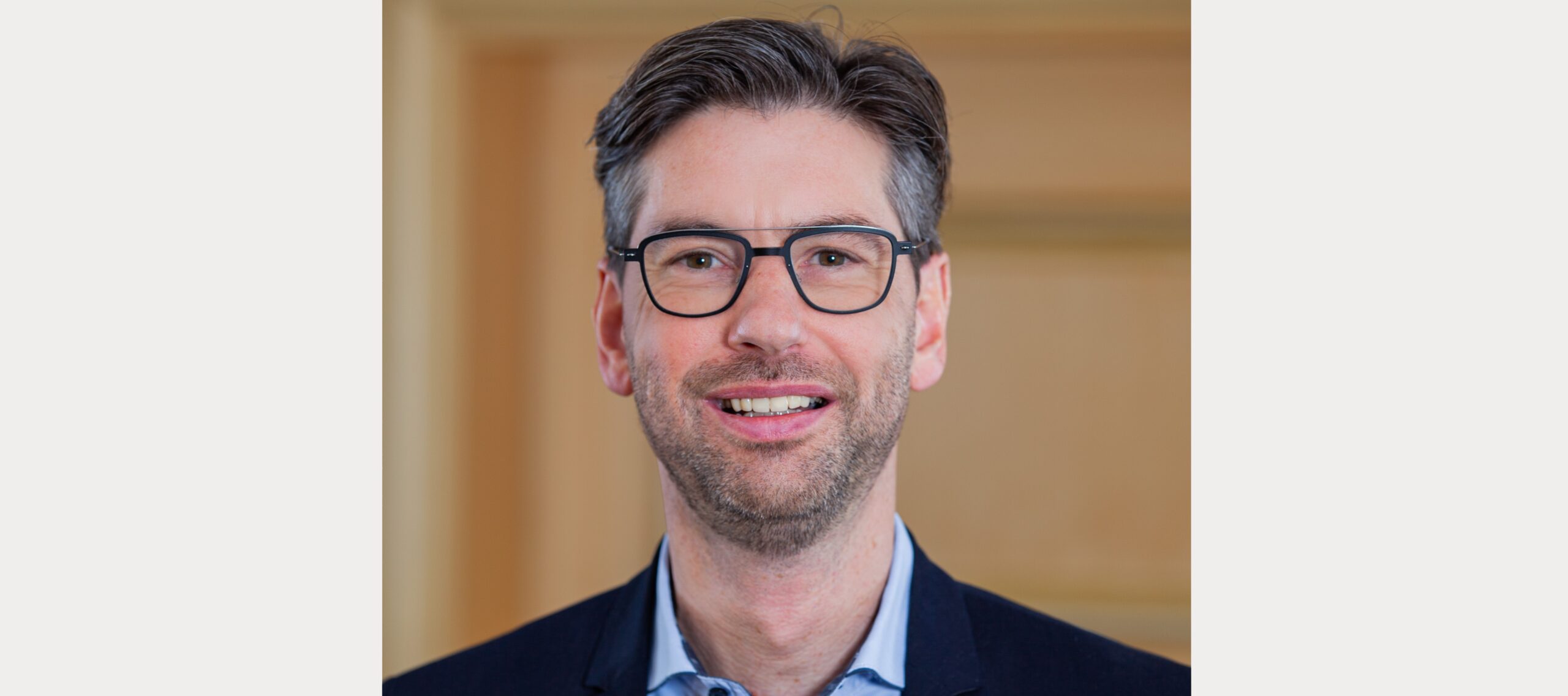 Last November, Lonza joined the TfS membership of 40 chemical companies. In this interview Lonza's Head of Global Procurement Geert Van Acker reflects on the reasons for joining the TfS initiative, the implications of this decision on the company's internal organisation, the importance of responsible sourcing for Lonza and how the company will actively contribute to the TfS community.
Q: Can you give us some more insights into Lonza?  
Lonza is a preferred global partner to the pharmaceutical, biotech and nutrition markets. We work to enable a healthier world by supporting our customers to deliver new and innovative medicines that help treat a wide range of diseases. We achieve this by combining technological insight with world-class manufacturing, scientific expertise and process excellence.
Our unparalleled breadth of offerings – across Biologics, Small Molecules, Cell & Gene and Capsules & Health Ingredients – enables our healthcare customers to commercialise their discoveries and innovations. We provide a wide range of services and products including early phase discovery, custom development and manufacturing of active pharmaceutical ingredients, and innovative dosage forms for the pharma, consumer health and nutrition industries. Our scale and resources mean we can provide a one-stop solution for our customers to help people get well, feel well, and stay well.
Our company was founded in 1897 in the Swiss Alps. Today, we operate a global network of more than 30 sites across five continents, with a global community of more than 17,000 full-time employees. In H1 2022, we generated sales of CHF 3 billion. Lonza is listed on the SIX Swiss Exchange and Swiss Market Index (SMI), and we also maintain a secondary listing on the SGX Singapore Exchange.
Q: What does becoming a TfS member mean to Lonza?
Joining TfS demonstrates the importance of responsible sourcing to Lonza. Our membership sends a strong signal to our employees, suppliers, customers, investors and society more broadly, that we are committed in accelerating positive ESG impact across our supply chain and value chain. We are ready to join forces and work together to tackle the world's biggest challenges such as climate change.
Q:  Can you describe your view on sustainability in supply chains globally?
Our supply chain is critical in helping us to meet our ESG targets and commitments. With over 30,000 active vendors, supply chain sustainability and decarbonisation are pivotal in our ability to enable a healthier world and advance sustainable development. In my view, sustainability is a team effort and a great opportunity to join forces through collaborative initiatives, such as TfS, where sustainable practices are promoted, shared and acted upon. The rapidly evolving area of responsible sourcing comes with challenges related not only to evaluation, comparability and credibility, but also to end-to-end sustainability. In order to effectively drive change on a global and local scale, we need to work together towards harmonisation with our Tier 1 suppliers while cascading our requirements for suppliers at every stage in the supply chain.
Q: How would you describe Lonza's approach to sustainable supply chains, sustainable procurement?
We have selected seven priority sustainable development goals (SDGs) from the United Nations (UN) framework to address critical global challenges. These include: Good Health and Well-Being; Quality Education; Gender Equality; Clean Water and Sanitation; Industry, Innovation and Infrastructure; Responsible Production and Consumption and Climate Action.
Our Responsible Sourcing program consists of two initiatives: Supplier Sustainability and Supplier Decarbonisation. On the sustainability side, we perform due diligence processes to ensure our Tier 1 suppliers are aligned with our Supplier Code of Conduct and improve their sustainability performance based on corrective actions plans. On the decarbonisation side, given a large proportion of Lonza's Scope 3 GHG emissions can be attributed to purchased goods and services, we have launched an engagement initiative with our top emitting suppliers to assess their current carbon footprint, as well as identify best practices to reduce their future emissions.
Q: What drove you to take the decision to join TfS and why TfS in particular?
As a global procurement-driven initiative, TfS is aligned with Lonza's ambition to "improve ESG along supply and value chains and engage strategic industry partners for collaboration in responsible sourcing". We are committed to sourcing services and materials from responsible suppliers that meet strict compliance standards and have programs in place to reduce their emissions, waste and natural resource use. TfS provides us with the framework and platforms to share and gather feedback on our suppliers' performance and improvement opportunities. In addition, it is important for us to exchange best practices and new learnings with like-minded companies, such as TfS members, so that we can grow together and maximize our success.
Q: What does Lonza expect to gain from the TfS membership, how do you see the mid-to long term benefits from TfS membership?
We must continue to enhance standards across the supply chain in light of regulatory shifts, growing customer demands, and increased societal understanding of the long term impact of climate change. TfS helps us to do this in a cost effective way, while advancing our own sustainability and decarbonisation efforts. In the near future, we aim to synchronise our system with TfS platforms and streamline ESG data collection to identify significant areas of improvements, implement a harmonised set of capacity building activities and corrective action plans. In parallel, we are creating a roadmap to reduce carbon emissions across our supply chain. Here, we will utilise the TfS PCF guideline as an engagement tool to capture suppliers' footprint and support our ambition to reduce greenhouse gas emissions in the long term.
Q: Taking the TfS approach into account, what do you hope to achieve in your network of partners?
Our network includes not only suppliers but also other TfS members and customers, and we aim to co-develop new solutions and tackle challenges in a unified manner. Together, we have a stronger voice and can make a greater impact. A shared approach to risk identification and mitigation can help guide us and live up to our overarching sustainability commitments.
Q: Which challenges, opportunities do you anticipate encountering when rolling-out TfS in your organisation?
Our Responsible Sourcing program is extensively supported by our Executive Committee, SDG sponsors and champions and the procurement leadership team. This endorsement sets us up well to rollout TfS throughout the global organisation, although I am aware that – as with any new initiative – there is a need for continual education and awareness raising, both internally and externally. With this in mind, we have kicked off an engagement series with our procurement teams and suppliers including webinars, articles and dedicated training toolkits. We expect a learning curve as our responsible sourcers and suppliers familiarise themselves with our strategy and what it means for their businesses. The TfS Academy is an important tool that we can now use to share information, reducing the need to develop new training material and allowing more time for meaningful engagement with suppliers.
Q: TfS is a member-driven initiative, CPO and other professionals of the TfS member companies drive the initiative forward and shape the future of the chemical industry. What are your thoughts on this?
Having committed CPOs driving the initiative forward sends a strong message to member companies' procurement teams and suppliers about the importance of sustainability and climate goals. This endorsement at a CPO level helps organisations to align and drive change. As Lonza's Head of Global Procurement, I am dedicated to improving the company's responsible sourcing capabilities and supporting our commitment to SDG 12: Responsible Production and Consumption. I will keep learning and sharing best practice from other companies, including TfS members. By joining forces with like-minded peers, I am motivated to make a strong contribution to Lonza and to TfS.
Q: Where do you see your company contributing to the TfS initiative, taking your sustainability expertise into account?
There are many passionate sustainability and decarbonisation experts in our colleague community who are looking forward to participating in TfS discussions, exchanging best practice and advancing our capabilities. We bring particular expertise in Scope 3 emissions, as our responsible sourcing team has already contributed to TfS PCF guidelines, WBCSD Pathfinder and Science Based Targets guidelines. By bringing this expertise to TfS, we can further develop joint frameworks around supplier engagement in climate change.
Integrating different ESG platforms to smoothly embed responsible sourcing within procurement decision making is another area where our procurement team has accelerated efforts in recent months. Managing, analysing and adeptly interpreting sustainability data is crucial to the success of a responsible sourcing programme, and we are looking forward to sharing our learnings in navigating sustainability data challenges.
Q: Any closing remarks?
As a global strategic partner to the healthcare industry, the procurement and handling of chemicals is critical to our supply chain. We are focused on enabling a healthier world by supporting customers to bring medical treatments to life, and by building sustainability into the heart of our business model. By becoming a member of the TfS initiative, we can now unlock greater insight into sustainability performance across our supply chain, alongside trusted tools to accelerate the pace of change.