Interview with Marcus Jordan, Chief Operating Officer IMCD
We believe that working with TfS and other joint industry initiatives is the path towards improving the industry's footprint and reducing climate-related risks.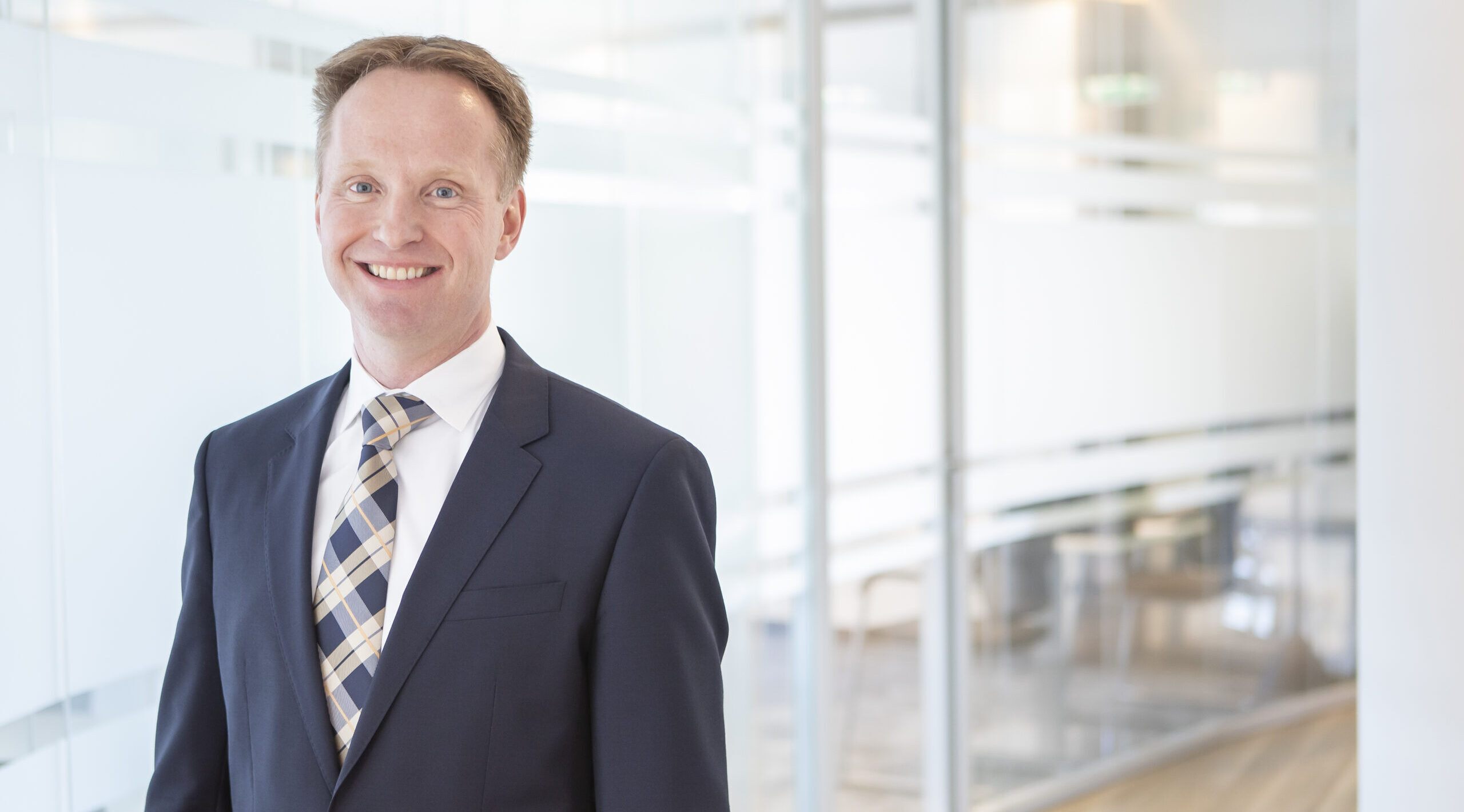 IMCD joined TfS last November. In this interview, Marcus Jordan, COO of IMCD, explains the company's rationale for joining TfS. TfS membership will not only enable IMCD to improve their sustainability performance, but will also provide tools to support and accelerate their customers' and suppliers' sustainability journey. IMCD will also contribute to the initiative by providing knowledge about market trends and customer requirements, especially in the SME segment. In addition, IMCD will drive the TfS standardised approach among the vast majority of SMEs in the chemical industry.
Can you describe your company ?
IMCD Group, based in Rotterdam, the Netherlands, is a global market leader in the marketing, sales, and distribution of speciality chemicals and ingredients. Our result-driven professionals provide market-focused solutions to suppliers and customers across EMEA, Americas and Asia-Pacific, offering comprehensive product portfolios ranging from home, industrial and institutional care, beauty and personal care, food and nutrition and pharmaceuticals to lubricants and energy, coatings and construction, advanced materials, and industrial solutions. Our team of technical and commercial experts work in close partnership to tailor best-in-class solutions and provide value through expertise for around 56,000 customers and a diverse range of world-class suppliers in over 50 countries. 
What does it mean for IMCD to become a TfS member?
It is a privilege to be part of an initiative that aims to raise CSR standards throughout the chemical industry. As a global organisation with a diverse business model, we believe that joining TfS not only brings us a step closer towards improving our sustainability performance but provides us with the tools to support and accelerate the sustainability journey of our customers and suppliers. We are looking forward to working closely with TfS and other world-leading chemical companies not only to learn from them but also to create solutions and share knowledge and expertise in the supply chain.
What is your view on sustainability in supply chains globally?
The creation of truly sustainable chemical supply chains is essential for the future viability of companies. Studies of our industry show that up to 90% of the environmental footprint of companies lies in the value chain/supply chain. We recognise that to achieve sustainability in supply chains, chemical companies must work together with their customers and suppliers. We must also ensure that we meet the needs of our stakeholders through business practices that value and protect natural resources, reduce environmental impact, and improve social well-being. These practices will also move us a step closer to achieving goals related to circularity, safer chemicals, and carbon neutrality.
What is your approach to sustainable supply chains, sustainable procurement?
In the supply chain, IMCD plays a unique role between the principal supplier (mostly TfS members) and the customer. We are seen as an extended sales force of our principals. Our added value lies in the way we can influence the logistics service provider landscape and therefore improving their ESG performance. Our customers, on the other hand, are looking for new sustainable solutions and environmental and social footprint data for the products they buy from us, and we provide this through our Sustainable Solutions programme. This has two focus areas: Sustainable Solutions and Supply Chain Decarbonisation. Our Sustainable Solutions programme enables us to provide formulation advice while our Supply Chain Decarbonisation programme will allow us to optimise our order management and engage with third-party logistics service providers to encourage further improvements in ESG performance. We believe that the implementation and acceleration of these two focus areas will bring us closer to achieving a more sustainable procurement.
You are a relatively small, less complex, more agile organisation versus some of the older TfS member companies. In which way, if any, does this affect your approach to sustainable supply chain?
We are a smaller and flatter organisation indeed. However, the complexity of our supply chain is not less. Our supply chain consists of manufacturers, suppliers, transporters, customs agents, warehouses, and value-added service providers with multiple tiers all directly or indirectly involved in the requirements of a customer. Our robust infrastructure of third-party logistics service providers is comprised of like-minded partners that put emphasis on social and environmental responsibility, along with economic considerations, at every level of the supply chain.  This ensures that our approach to sustainable supply chain is not affected.
What drove you to take the decision to join TfS and why TfS in particular?
As mentioned, IMCD is active in the marketing, sales, and distribution of speciality chemicals and ingredients. We had an existing membership with EcoVadis who scored our ESG performance across several themes considering emissions, human rights, procurement, and sustainability.
The fact that TfS also works with EcoVadis and raises CSR standards throughout the chemical industry made the choice for TfS obvious. We are now equipped to focus on making sustainability improvements within our own operations while driving and measuring improvement in our up and downstream suppliers' operations.
What does your company expect to gain from the TfS membership and how do you see the mid-to long term benefits from TfS membership?
TfS has grown into a global standard for ESG performance within chemical supply chains. By working together to implement tools for supplier evaluation and a framework of shared infrastructure across the globe we will add value to our business partnerships. We will also engage closely with our partners to build more sustainable, transparent, and resilient supply chains.
The chemical focused peer-to-peer network will shape the future of the chemical industry together and it is good to be at the forefront of that. Our expectation is that we can accelerate and extend our ESG performance evaluations and improvements across our entire supply chain, both up and downstream.
TfS is a member-driven initiative: TfS members actively contribute to the TfS initiative, driving it forward and shaping the future of the chemical industry. Taken the sustainability expertise or your organisation into account, where do you see IMCD contributing to the TfS initiative?
As a new member, who is an important node in the chemical supply chain between the principal and the customer, we will contribute to TfS' work by bringing knowledge on market trends and customer demands, especially the SMEs segment. We work on enabling sustainable logistic services and providing input to the PCF data from the transport and logistics. Through our Sustainable Solutions programme and technical centres across the globe, we contribute to more environmental formulations. Finally, we have a role to play in the information flow across the supply chain. For example, recently the TfS published the PCF guidance document that offers a harmonised way to generate and share PCFs through an approach tailored to the unique challenges chemical companies face. As a distributor our contribution to PCF is small. However, we can contribute by driving the standardised methodology also across the large portion of SMEs in the chemical industry.
Any closing remarks?
We understand the complexities of our supply chain and the collective impact businesses can have when they work together. It is a challenging journey we embarked on, and it will take transparency, collaboration, and the right tools. We believe that working with TfS and other joint industry initiatives is the path towards improving the industry's footprint and reducing climate-related risks.