Interview with Martin Renner, CPO CABB Group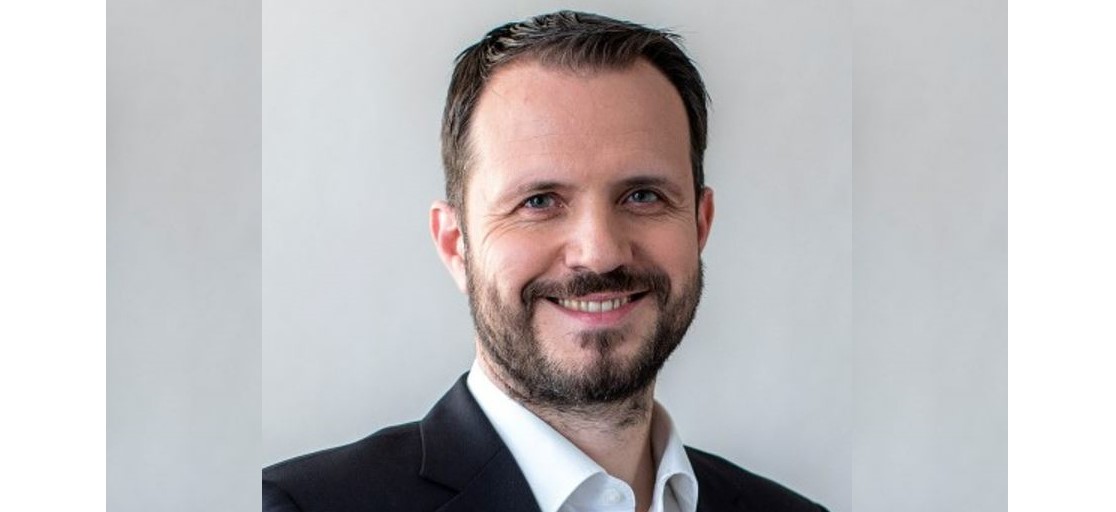 CABB Group joined Together for Sustainability last April. In an interview with TfS, CABB's CPO Martin Renner explains how joint forces in a complex world will enable his company to generate a higher impact in terms of supply chain transparency. Says Martin Renner "In the chemical industry many companies are suppliers and customers to each other, … We only get better becoming truly sustainable over the whole 9 yards if we work together and in comparable standards."
Q: Briefly describe your company and position
We are a leading western CDMO (contract development and manufacturing organization) and fine chemistry manufacturer, supplying high-purity and high-complexity chemical ingredients to our customers. Our business model, expertise and technologically advanced production facilities allow us to cover a wide spectrum of customer needs and complexity profiles. The company operates six production sites in Pratteln (Switzerland), Kokkola (Finland), Galena (USA), Knapsack and Gersthofen (Germany), Jining (China). With around 1,100 employees, CABB recorded an annual turnover of about €590 million in the 2021 financial year.
As Chief Procurement Officer (CPO) I am responsible to make sure that all our sites are suitably supplied. That means not only meeting all requirements with the best terms and conditions, but also taking into account connected aspects such as compliance and sustainability.
Q: What does it mean to become a TfS member?
Becoming a member of 'Together for Sustainability' marks an important milestone in our sustainability strategy and especially for the CABB procurement. With joint forces in a complex world, we get the chance to generate a higher impact in the field of supply chain transparency. It is particularly important to set and implement the highest environmental, labor, and human rights standards – not only for the products we produce ourselves, but also for the products and services that we procure.
Q: Describe your approach to sustainable supply chains, sustainable procurement
Over the past years we have made resource and energy efficiency as well as sustainability a key aspect in every procurement decision. In this context we put a lot more emphasis on social as well as classical ecological sustainability aspects such as intensifying supplier audits with EHS and ESG focus. Talking about supply chains is an indispensable starting point. As the customer in these supply chains, we have to communicate our expectations to our suppliers if we really take it seriously and at the same time, we have the responsibility to support our partners.
Q: What drove you to take the decision to join TfS and why TfS in particular?
For us – but also for your key customers and end consumers – supply chain transparency is becoming more and more important. We are dedicated to sustainability, but at the same time our resources are limited. We are convinced: Joining forces on this complex topic is a key leaver to make supply chains more transparent and resilient.
Q: What does your company expect to gain from the TfS membership, how do you see the mid-to long term benefits from TfS membership?
We will benefit from exchange on standards, on how to approach the topics that all of us are working on and discussing them with our suppliers and other partners.
In the chemical industry many companies are suppliers and customers to each other, and so are we. We only get better becoming truly sustainable over the whole 9 yards if we work together and in comparable standards. But of course, we also look forward to contributing to the initiative.
Q: Which challenges, opportunities do you anticipate encountering when rolling-out TfS in your organization?
We have started our stakeholder management many months before actually applying for the membership in order to facilitate a smooth roll-out into the organization. Particularly my colleagues in the ESG department as well as QA are looking forward to the exchange.
Q: TfS is a member-driven initiative: CPO and other professionals of the TfS member companies drive the initiative forward and shape the future of the chemical industry. What are your thoughts on this?
In our view, this is an obligation towards the initiative, the other members and ourselves. Whom should we leave to shape our future if not us? We, as an industry, must commit.
Q: Where do you see yourself contribute to the TfS initiative, also take your sustainability expertise into account?
During the ongoing onboarding I have seen very interesting and challenging topics being discussed in several workstreams, such as the scope 3 emissions. This is a major topic we are working on and surely can contribute to the initiative. On the other hand, the comparison with the ongoing activities at TfS will be an opportunity for us, too.