Interview with Mr Khaled Saleh Al-Kharboush, Vice President Procurement, SABIC
Sustainability for us is about building resilience, which is essential to building the foundation that our business will thrive on in the future. We think that TfS can help to inspire a sense of urgency and awareness about sustainability through a structured methodology across the Arabian Gulf region.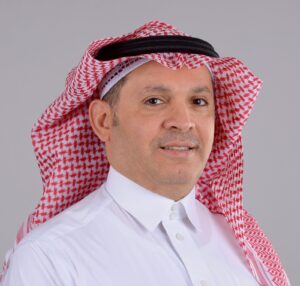 On SABIC and sustainability
Q Briefly introduce your company and explain your position with regard to sustainability
Headquartered in Riyadh, Saudi Arabia, SABIC is one of the largest diversified chemical companies in the world, with more than 31,000 employees worldwide and operations in around 50 countries. We manufacture on a global scale in the Middle East, Americas, Europe and Asia Pacific, making distinctly different kinds of products: chemicals, commodity and high-performance plastics, agri-nutrients and metals.
At SABIC, we firmly believe that in order to succeed in today's global marketplace, sustainability has to be embedded in the way we do business. Therefore, we work to integrate the environmental, social and economic dimensions of sustainability into our core business strategy, as well as ensuring we deeply understand and address megatrends, like population growth and urbanization, that affect our company and society at large.
We are already achieving some significant world firsts. For example, we run the world's largest carbon capture and purification plant. We will also soon operate the world's first large scale chemical production site to run on renewable energy. All in all, our ambition is to achieve real change by building on our strengths and expanding our work with partners in the coming years.
On joining TfS
Q What is the main rationale for SABIC to join TfS?
Together for Sustainability has been doing great work to raise sustainability standards in chemical industry supply chains. Joining the initiative is a reflection of SABIC's commitment to driving sustainable solutions through collaboration and, as member, SABIC can bring its global reach and expertise to the network. At SABIC, we are embedding sustainability deep into our company's procurement processes, policies and culture as a foundation pillar next to cost competitiveness, product quality and service quality. Joining TfS will help us to implement our sustainable procurement strategy more effectively.
Q What do you see as the main benefits (s) for SABIC?
Sustainability is a long-term and game changing journey, driving into many directions and areas of exploration that we cannot achieve alone. Joining TfS will help us at SABIC to implement our strategy faster by embedding sustainability more deeply through a structured model. It will help us to allocate resources toward value-adding activities, and to drive progress on environmental, social and governance terms, proactively over the long term through a collaboration and exchange of ideas with industry peers.
Engaging with TfS
Q Last September, TfS launched the Product Carbon Footprint (PCF) Guideline to drive decarbonisation through the chemical industry and beyond. How will SABIC implement the TfS PCF Guideline within the company and with its suppliers?
The publication of the Product Carbon Footprint Guideline has been an important development for our industry. PCF will become a cornerstone for reporting on climate performance. Regulators, for example, will request assured product carbon footprint data and customers will need certified and assured footprint data to enable them to implement their climate pledges. In working with TfS SABIC wants to implement an industry standard PCF tool and learn how to gradually replace the secondary data in our current profiles with real supplier or primary data.
Q TfS is a member-driven organisation; members drive the TfS initiative forward. How/where does SABIC see itself contributing to the initiative?
We are excited about shaping the future of our industry's supply chain in partnership with others. SABIC has decades of global expertise in procurement and a well-developed supplier screening and due diligence program. We firmly believe that knowledge-sharing and best practice experience is vital to progress along the sustainability journey. We will be closely collaborating with TfS members to reach for our common goals.
TfS and the chemical community in the Gulf region
SABIC is the first TfS member company originating from the Arabian Gulf region.
Prioritizing environmental and social responsibility across the supply chain is pivotal. Doing so not only brings value to the people and communities we engage with, but also benefits business by reducing costs, improving efficiencies, and enhancing performance. Building compliance capacity not only within our own companies, but also within our suppliers in the region, can benefit all of us. Collaboration across the region is, of course, fundamental to this process. By working together, we can drive regional job growth, invest in future engineers and scientists, and assist each other in delivering against our national growth initiatives, like Saudi Arabia's Vision 2030 strategy.
Q What are in your opinion the opportunities and challenges/risks for chemical companies in the Arabian Gulf region in terms of ESG, and how can TfS contribute to this agenda?
In the Arabian Gulf and around the world, our industry faces a series of challenges that have the power to transform how we operate, from geopolitical tensions and economic issues to climate change and new disruptive technologies. At the same time, we see an opportunity for businesses to lead and drive transformative solutions that pave a more sustainable path for future generations. To seize the moment, chemical companies must integrate environmental, social and governance considerations into their core strategy and hold suppliers to those same standards, while also maintaining a deep understanding of the distinct challenges on the horizon.
Sustainability for us is about building resilience, which is essential to building the foundation that our business will thrive on in the future. We think that TfS can help to inspire a sense of urgency and awareness about sustainability through a structured methodology across the Arabian Gulf region. Sharing knowledge and best practice is vital to building sustainable and resilient supply chains and initiatives such as TfS are an excellent example of this.