Pamela Schechter, Vice President of Procurement AdvanSix on TfS membership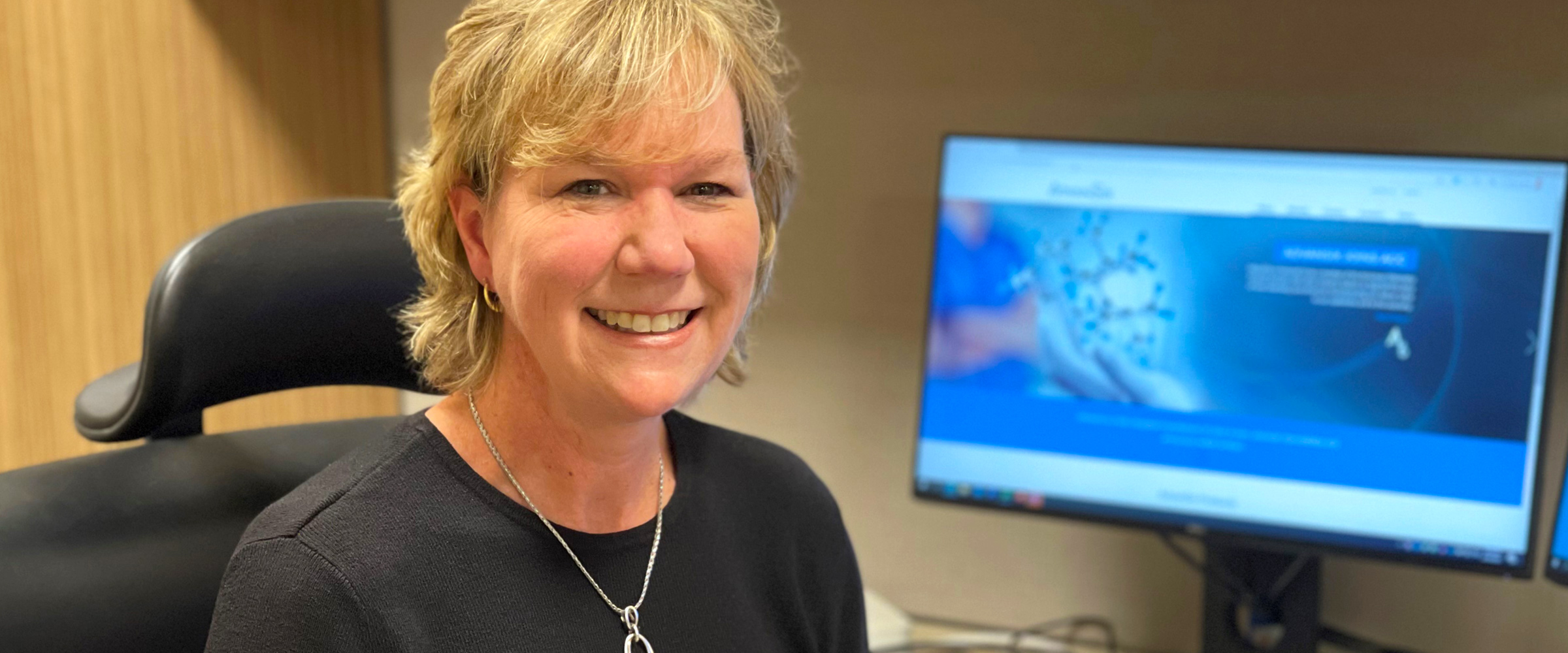 "… the core ideas and foundation provided by TfS allows us all to build strong, agile and sound supply chains to ensure continued safe, stable and sustainable operations into the future…"
AdvanSix is one of three chemical companies that joined the Together for Sustainability membership in November 2020. TfS interviewed Pamela Schechter, Vice President of Procurement at Advansix and discussed the 'why' of joining TfS and the anticipated benefits and contribution to the TfS initiative. Global events during 2020 prompted many companies to review their business continuity plans, including pursuing a deeper understanding of suppliers and potential risk as it relates to their long-term viability, says Ms Schechter. TfS membership enables a more robust and consistent assessment of AdvanSix' supply chain performance and provides access to information about the CSR stances of its suppliers and potential suppliers. AdvanSix now has direct access to the nearly 16,000 TfS supplier assessments and recommendations for improvement. As a result, Advansix can operate with increased confidence in the sustainability practices of its suppliers. In addition, TfS offers an important opportunity to learn from other chemical companies and as such better integrate sustainability into the company procurement programs. Much like the ACC's Responsible Care® program, TfS represents an organized effort with a unified voice across the industry in sustainable supply chains.
First, congratulations on your TfS membership and welcome to TfS. Can you briefly introduce your company?
I am proud to be the Vice President of Procurement for AdvanSix.  Our company plays a critical role in global supply chains, delivering essential products for our customers in a wide variety of end markets and applications, such as building and construction, fertilizers, plastics, solvents, packaging, paints, coatings, adhesives and electronics. Our reliable and sustainable supply of quality products come from our vertically integrated value chain of three U.S.-based manufacturing facilities.
Although you have been a member for about three months, can you describe what it means for you and your company?
As a global, procurement-driven initiative, Together for Sustainability, delivers a framework that includes tools to assess and improve the sustainability performance of chemical companies and their suppliers.  Joining an organization that has developed an effective assessment framework builds on our foundation as we continue to mature our sustainability efforts.  Erin Kane, president and CEO of AdvanSix said, "At AdvanSix, environmental, social and economic sustainability is essential to our business, especially in our relationships with key stakeholders.  Our sustainability efforts continue to mature in concert with our strategic priorities of operational excellence, enhancing portfolio resiliency and strong capital stewardship." Being a TfS member also allows us to learn from other leading companies and amplify the opportunities to integrate sustainability into our procurement programs.
What is your view on sustainability in supply chains globally and in the US particularly?
Global events during 2020 prompted many global companies to review their business continuity plans, including pursuing a deeper understanding of suppliers and potential risk as it relates to their long-term viability.  AdvanSix transports roughly 8 billion pounds of materials annually through our operations and supply chain, therefore identifying any potential risk early is critical.  Being part of an organization like TfS and leveraging the collective experience of other members can accelerate our own supplier assessments, especially as they relate to Corporate Social Responsibility and Sustainability.  With nearly 16,000 supplier assessments completed using a consistent framework that includes recommendations for improvements by an independent, third party CSR assessment agency (EcoVadis), we can operate with continued confidence in the sustainability practices of our supplier base.
Can you describe your approach to sustainable supply chain, sustainable procurement?
As part of our commitment to sustainability and consistent with our enterprise risk management program, we have undertaken a review of our critical suppliers to understand potential supply concerns based on a comprehensive risk assessment, as well as a means to identify areas for opportunity or improvement.  We look forward to continuing to mature our sustainable procurement program by implementing a roadmap that includes annual assessment reviews of targeted suppliers' CSR assessments and policies, enhanced training of our procurement team members, and tracking key performance indicators.   The EcoVadis assessment will give us and our suppliers information that is comprehensive, consistent, and centralized and can be shared across customers and industry.
You are a relatively smaller, more agile organization versus some of the other TfS member companies. How does this affect your approach to sustainable supply chain?
Like all companies, regardless of size, we must balance and optimize our resources across our organization, while ensuring we are adequately mitigating risk. Joining an organization like TfS gives us access to many suppliers that have completed an EcoVadis assessment and are already mitigating areas of concern. Again, TfS leverages the influence of its members and offers an established framework developed over the last decade that complements our sustainability efforts well.
What drove you to take the decision to join TfS and why TfS in particular?
We learned about TfS and its framework for CSR assessments and spoke with several TfS member companies to understand the value of aligning with them and the organization.  We consistently heard positive feedback about the organization and its approach, and what followed was an easy decision to pursue membership.  We're very excited that all the pieces fell into place.
What does your company expect to gain from the TfS membership, how do you see the mid-to long term benefits from TfS membership?
In 2020, the same year we joined TfS, AdvanSix established its Sustainability Council with a mission to: "…. advance on our path forward by remaining true to our core values, serving as a responsible corporate citizen, adapting to the needs of our stakeholders and delivering innovative ideas for a sustainable future."  Our membership in TfS is an important part of that goal.  Practically, it enables a more robust and consistent assessment of our supply chain and its performance and provides access to information about the CSR stances of our suppliers and potential suppliers.  Longer term, working with the TfS initiative, other member companies, and a global network of suppliers can help us fulfill our sustainability goals, contribute to the circular economy, and push for a more sustainable future for everyone.
Taken the TfS approach into account, what do you hope to achieve in your network of partners?
The opportunity to be part of a respected, global organization and to join nearly 30 of the world's leading chemical and pharmaceutical companies in this work is very exciting to us.  Much like the ACC's Responsible Care® program, TfS represents an organized effort with a unified voice across the industry in the area of sustainable supply chains.  That makes it easier for others to get on board – there is strength in numbers.
As you may know, through collaboration and sharing, the chemical industry found opportunity and value to improve safety across the industry (personal and process), we believe that sustainability and equity, diversity and inclusion efforts offer the same opportunity. As we continue to expand our efforts around sustainability, we are excited to incorporate these principles into our sustainable procurement efforts and supplier relationship management.
Joining TfS will help us learn from others and leverage those learnings in our work.  We're hopeful AdvanSix can offer a different perspective – our size and profile are slightly different from other members, and we look forward to sharing our views and practices with them as well.
Which challenges, opportunities do you potentially encounter while starting to roll out TfS in your organization? 
While there is consensus that sustainability is critical to any business's success with stakeholders, every company is on its own journey about what sustainability means to them and how to apply principles in their operations and as part of their strategic plan.  We want to be a trusted partner to our customers and our suppliers in every area, including sustainability.  It is an ongoing process, but the core ideas and foundation provided by TfS allows us all to build strong, agile and sound supply chains to ensure continued safe, stable and sustainable operations into the future.
TfS is a member-driven initiative: Chief Procurement Officers and other professionals of the TfS member companies drive the initiative forward and shape the future of the chemical industry. How do you see yourself contributing to this initiative, also taking into consideration your sustainability expertise?
Our purpose is to be our customers' trusted partner for Advantaged Chemistries, and we pride ourselves on doing that and exceeding their expectations.  While AdvanSix was established as a standalone company in 2016 in connection with its spin-off, our predecessor company has a legacy of conducting safe, stable and sustainable operations for decades, and it is the foundation on which we will continue to build.  One of the key milestones for our new company was to be awarded a Gold Rating from EcoVadis in 2020, ranking among the top four percent of chemical industry peers. The rigorous assessment helps us to benchmark our programs and provide feedback on where we can continuously improve our sustainability performance.  Being part of TfS allows us to share our knowledge and experience with others, work throughout our supply chain to both educate and mitigate risk and to learn from the other member companies.
Any closing remarks?
We are excited to be a member of TfS and very much look forward to learning, leveraging, and enhancing our sustainability efforts through this global initiative.  We're just getting started and are excited to both contribute to and learn from the TfS initiative!
Thank you Ms Schechter for this interview. The entire TfS family is happy to have AdvanSix on board and is excited to continue working with you.