Stephen Hester of Nouryon on driving sustainable progress and standardisation across the value chain
Nouryon's membership of TfS will enhance our supplier audit capabilities and access to industry best practice.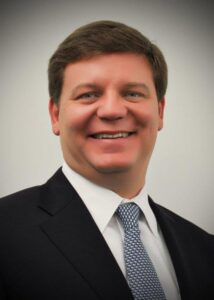 Nouryon joined Together for Sustainability last April. In this interview with TfS, Stephen Hester, Nouryon's Vice President and Chief Procurement Officer, talks about Nouryon and sustainability, the rationale for joining TfS and how he sees his company engaging with TfS.
 On Nouryon and sustainability
Q Can you briefly introduce your company and explain your position with regard to sustainability?
Nouryon, headquartered in Amsterdam, the Netherlands, is a global specialty chemicals leader that operates in over 80 countries around the world with a portfolio of industry-leading brands.  Our customer-centric business model is focused on providing tailored solutions that improve the performance, quality, and sustainability of our customers' products across a variety of end-markets, including personal care, cleaning goods, crop protection, crop nutrition, paints, coatings, natural resources, polymers, and packaging.
Nouryon's sustainability strategy "Commitment to a Sustainable Future" is centered on continuously improving its safety and environmental performance, growing and innovating sustainable solutions that address customers' needs, and engaging and partnering with employees, customers, and suppliers to drive sustainable progress.
At Nouryon, our close attention to customer needs and societal trends, alongside our ability to translate these into business opportunities, has allowed us to earn a place among leading companies in our industry in terms of safety and sustainability.
Sustainability is integral to everything we are and do – from our customers, R&D to our operations – day in and day out. Everything we do, we do with our customers' success in mind and at the forefront. We understand that many of our customers, like us, also care deeply about our planet and its future. Therefore, we continually partner with them to innovate and develop solutions for a more sustainable future.
On joining TfS
Q What is the main rationale for Nouryon to join TfS?
Nouryon's membership of  TfS enhances our supplier audit capabilities and access to industry best practice and supplements our ability to improve sustainability in our supply chain.  As a member of TfS, Nouryon strives to further this partnership with suppliers as well as industry peers to continue to drive sustainable progress and standardisation across the value chain through active participation in TfS workstreams and supplier engagement. Sustainability is a journey, and as an industry, we are in this together.
Q What do you see as the main benefits (s) for Nouryon? How will TfS membership help you reach your corporate sustainability targets?
Nouryon's membership of TfS will enhance our supplier audit capabilities and access to industry best practice. We anticipate our customers and business partners will also appreciate the value that our TfS membership will provide as it will further enhance our ability to improve sustainability in our supply chain. Nouryon looks forward to furthering the implementation of TfS methodologies and standardisation around Scope 3 GHG emissions calculations to reach our carbon reduction goals.
Engaging with TfS
Q Last September, TfS launched the Product Carbon Footprint (PCF) Guideline to drive decarbonisation through the chemical industry and beyond. How will Nouryon implement the TfS PCF Guideline within the company and with its suppliers?
To date, Nouryon has used life-cycle assessment (LCA) to assess and improve the environmental performance of our products in the value chain for our customers. A product carbon footprint (PCF) is one of the many environmental impact categories resulting from the LCA. It calculates total GHG emissions – CO2, and other greenhouse gases (expressed as CO2 equivalent) – generated by a product during its life cycle. PCFs provide our customers with valuable information for assessing greenhouse gas emissions and provide transparency regarding GHG emissions, associated with our products. When responding to customer requests, Nouryon has been piloting LCAs aligned with the Together for Sustainability PCF Guideline.
Q TfS is a member-driven organisation; members drive the TfS initiative forward. How/where does Nouryon see itself contributing to the initiative?
As Nouryon continues to advance toward a sustainable future, we look forward to collaborating and sharing ideas with fellow TfS members to help drive methodologies and standardisation of Scope 3 GHG emissions.