The power of collaboration: how chemical companies are tackling scope 3 emissions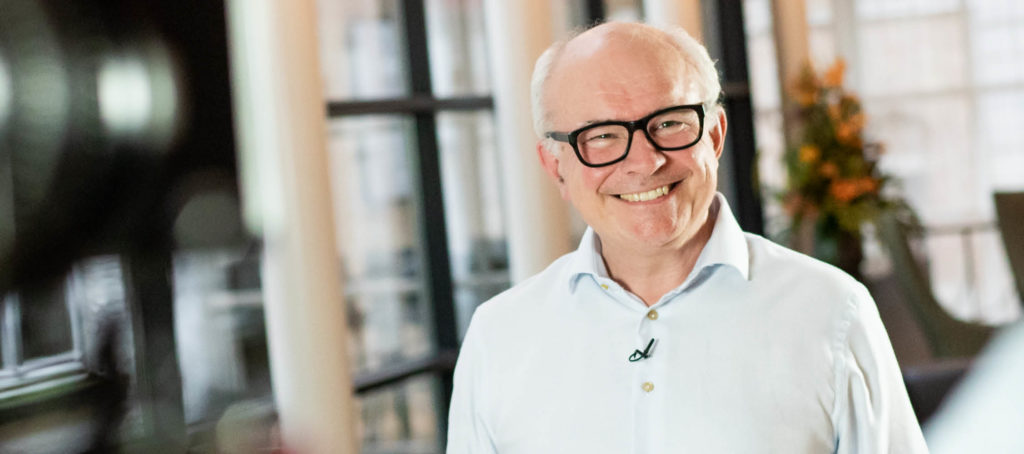 Recent months have been pivotal in the effort to halt climate change. COP26 marked the acceleration of worldwide climate action and carved a path to meet the Paris Agreement's 1.5°C pathway. The Intergovernmental Panel on Climate Change (IPCC) released its Sixth Assessment Report, laying bare the intensifying risks climate change will have if we fail to deliver rapid global transformation. Meanwhile, new climate disclosure frameworks are increasing pressure on companies to disclose and limit their emissions, specifically those within the extended supply chain (scope 3). An example of this is the new climate disclosure rules proposed by the US Securities and Exchange Commission, which will make such disclosure mandatory for public companies, marking a significant shift towards transparency within businesses' operations.
We are in a decade of tremendous importance. The science is clear. The progress we do or do not make to reduce our environmental footprint will have an irrevocable impact on future generations, our planet and our respective businesses if we postpone action. It is not easy, but it is essential.
This rings especially true for the chemical industry.
The chemical industry plays a critical role in meeting the global climate targets set by the Paris Agreement. While chemicals are fundamental to modern society and innovative breakthroughs, they are also responsible for 7% of global emissions1. And 77% of the chemical industry's emissions are scope 32.
As President of Together for Sustainability (TfS) – a joint sustainability initiative and global network of 37 chemical companies working to shape the future of chemical supply chains – and Chief Procurement Officer of Henkel, I understand the complexities our sector faces and the collective impact businesses can have when they work together. It will take transparency, collaboration and the right tools to improve our industry's footprint and reduce climate-related risks.
Taking on complex challenges
It is clear that chemical companies ranging from corporations to suppliers have an imperative to reduce the emissions coming from their supply chain. If they are able to get an accurate picture of their scope 3 emissions they can better understand and tackle them.
However, calculating scope 3 emissions is particularly challenging in the chemical industry due to the complexity of chemical production, which involves accounting for thousands of processes, products and specific technologies. Calculating chemical product carbon footprints (PCFs) provides the best product-level emissions transparency for the identification, tracking and reduction of scope 3 GHG emissions – but there is currently no guidance to calculate PCFs that meet the complex requirements of the industry.
This is where TfS has decided to fill the gap. As a procurement-driven initiative focused on improving the sustainability performance of chemical companies and their suppliers, our network of global companies is working together to create global solutions that tackle such issues in the supply chain.
Sustainable supply chains have grown into a strategic business differentiator that contributes to supply security, corporate resilience, and reputational and regulatory risk management. As such, TfS aims to foster sustainable and resilient supply chains with fair working conditions, climate change mitigation and environmental protection. Working together to drive synergies and transparency across the supply chain through powerful and independent due diligence tools and processes, TfS evaluates chemical suppliers' sustainability performance against environmental, social and governance (ESG) principles and shares the information with members. In 2021, over 2,500 suppliers successfully documented their sustainability improvements in areas including environmental impact, health and safety, and labour conditions. Among suppliers that were re-assessed in 2021, 64% improved their sustainability performance and 66% improved after a re-audit or a follow-up on a Corrective Action Plan (CAP). This demonstrates the Power of Collaboration, and TfS believes that by working together the chemical sector can drive change and become a force for good.
Reinventing the future of the chemical industry
Over a decade, TfS has grown into the de facto global standard for ESG performance within chemical supply chains. By working together to implement tools for supplier evaluation and a framework of shared infrastructure across the globe, we have been paving the way for a more sustainable, transparent and resilient future for the chemical industry.
Now, as we face this next make-or-break decade, TfS will be offering more tailored support for the chemical industry to overcome the challenge of tracking and reporting on scope 3 emissions.
Currently, chemical PCFs are determined using generic information based on existing industry-agnostic standards, which lack specific calculation guidance for chemical materials. After years of collaboration with global NGOs, corporate sustainability experts and chemical industry experts, TfS is developing a step-by-step guide tailored for chemicals and based on best practice for emissions accounting.
Officially launching mid-September 2022, TfS' PCF Guideline will offer a harmonised way to generate and share PCFs through an approach tailored to the unique challenges chemical companies face.
With the ability to effectively calculate PCFs and more accurately measure scope 3 emissions, the sector will be able to achieve tremendous climate ambitions. The aspirations of the chemical industry are great, and through the Power of Collaboration, we aim to shape our shared future.
Bertrand Conquéret
President TfS
1 Sources: IPCC, UN, The Guardian, Our World in Data, CAMELOT | Note: The 7% are the total GHG emissions of Industry-Chemicals and Energy-Chemicals plus the respective shares of unallocated energy emissions and caused by energy production.
2 Source: CDP, "Running Hot – Accelerating Europe's path to Paris" (page 31).