When sustainability is also personal, interview with Andreas Wester, CPO Archroma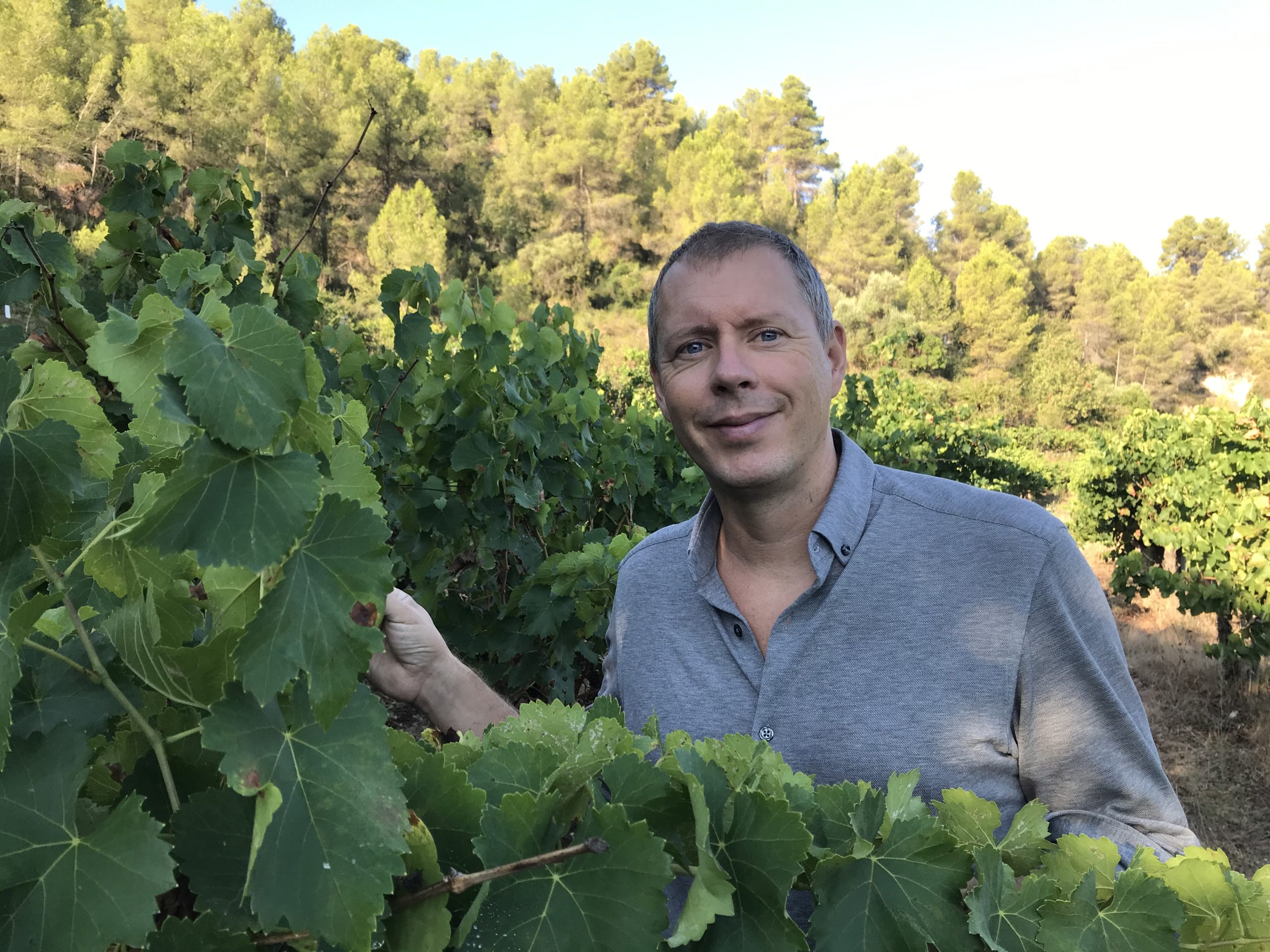 Archroma joined the TfS membership in November last year. TfS had the chance to interview Andreas Wester, its CPO, to learn about the company, its vision on sustainable supply chains, and the challenges and opportunities related to TfS membership.
For Andreas Wester, sustainability is personal. Whether travelling the world and experiencing the scarcity of vital resources, helping communities to provide in their basic needs, and witnessing the results of civilization on global oceans, becoming a TfS member is without any doubt an important step for Mr Wester and for Archroma.
TfS membership will allow Archroma to benchmark their sustainable sourcing approach with other chemical companies, and exchange and promote best practice regarding sustainable procurement and supply chain management. In addition, there is the power in numbers and TfS membership is expected to be a strong lever to convince suppliers to change and implement more sustainable behaviors. Archroma is also interested in exploring some step-changes made by TfS members such as the implementation of GHG Scope 3 emissions management.
Everyone at Archroma strongly believes they can make the industry more sustainable. TfS membership therefore represents a big support to the team, underlining they are not alone in their journey.
Congratulations with your TfS membership and welcome to the TfS family. Can you briefly describe your company?
Archroma is a global, diversified provider of colors, finishes and specialty chemicals serving industries such as fashion, apparel, textiles, packaging, paper, paints, coatings, adhesives and sealants.
The company is headquartered in Switzerland and operates in over 100 countries, with approximately 3'000 employees located in 35 countries and 26 production sites.
We are committed to the principles of "The Archroma Way to a Sustainable World: Safe, Efficient, Enhanced. It's our nature!"; an approach reflected in our innovations, world-class quality standards and service levels, and focus on efficiency.
What does it mean to become a TfS member?
Archroma has been engaged in establishing a sustainable supply chain as an integral part of our overall sustainability strategy. It therefore is a very logical next step for us to join the global TfS community who shares a common vision and interest in making the global chemical industry sustainable.
What is your view on sustainability in supply chains globally?
The textile industry is at a crossroads.
We are emerging from years of evolving in what can only been seen as the wrong direction, i.e., cheap fast fashion and its long trail of consequences like offshoring production to low income countries with low-cost labor and  often inadequate protection of the health and safety of populations and the environment.
The pandemic has helped to open the eyes of people and consumers around the world that we need more durable quality products made in a more sustainable way.
This is a unique opportunity, one we – as an industry – have a responsibility to seize
Can you describe your approach to sustainable supply chain, sustainable procurement?
Archroma is working closely with our suppliers to find and seize opportunities to make the entire supply chain more sustainable for all parties involved. Nowadays, businesses are increasingly interdependent, and this means that we need to join forces if we want to create a positive impact.
As a leader in our industry, every time we introduce more sustainable solutions together with our suppliers, solutions that can be seen as beneficial for all, we hope to inspire our peers and partners to do the same.
You are a relatively small, less complex, more agile organization versus some of the other TfS member companies. In which way, if any, does this affect your approach to sustainable supply chain?
Being a relatively smaller organization indeed gives us a good grasp on our organization and its interactions with the outside world. This allows us to identify, test and implement new approaches very quickly, with fewer people to be involved and mobilized.
Furthermore, we must rely on fewer people and resources compared to bigger players, and that has helped us to develop a mindset of efficiency and 'right-first-time'.
And as our industry has no time to lose, we hope to bring these principles into our collaboration with TfS and, in return, benefit from its broad experience to jump-start our projects and initiatives.
What drove you to take the decision to join TfS and why TfS in particular?
We have been following TfS and its development for some years already, and we already implemented EcoVadis for our supplier assessments in 2018. It was therefore a logical next step for us to join TfS to take our sustainable supply chain approach to the next level.
What does your company expect to gain from the TfS membership, how do you see the mid-to long term benefits from TfS membership?
We see three main benefits. First, being a TfS member will allow us to benchmark our sustainable sourcing approach with other chemical companies, to exchange and promote best practice regarding sustainable procurement and supply chain management. Second, there is strength in numbers, and suppliers will be more inclined to change and implement more sustainable behaviors and practices if all member companies team up to push them in the right direction. Third, we are interested in exploring with TfS if some step-changes made by leaders in e.g. the food industry, could be explored, such as the implementation of GHG Scope 3 emissions management or the introduction of game-changers like the traceability of natural ingredients via block-chain technology.
Taken the TfS approach into account, what do you hope to achieve in your network of partners?
As already mentioned, there is strength in numbers, and we will benefit from that when we approach our suppliers for audits and assessment.
We also believe that our suppliers will welcome the opportunity to demonstrate their sustainable business model not only to Archroma, but at the same time to 28 other existing or potential customers.
Our suppliers will also appreciate the reduced workload of participating in assessment programs and standards like EcoVadis that are accepted by the entire industry.
In parallel, we have received feedback from other Archroma stakeholders that they appreciate our effort to contribute to the TfS, which is seen as a positive contribution beyond our own organization and suppliers.
Everybody wins!
Which challenges, opportunities do you anticipate encountering when rolling-out TfS in your organization?
At Archroma, we place sustainability at the core of everything we do.  Everyone in the company shares the strong belief that we can make our industry sustainable and is committed to that objective. Joining TfS is therefore a very welcome and powerful confirmation to our team that we are not alone in this journey.
At the same time, we still see pockets of somehow persisting perception that sustainability means higher costs. Being part of a group of like-minded and very large companies who share the same vision and ambition can only help our team to realize that we are on the right side of history. And that in the mid- to long-run, there is no other way for companies to grow and prosper than with social, economic, and environmental sustainability.
TfS is a member-driven initiative: CPO and other professionals of the TfS member companies drive the initiative forward and shape the future of the chemical industry. What are your thoughts on this?
The Archroma team is present on the ground in the main hubs of the global textile and paper manufacturing industry, working every day to bring better, more sustainable solutions to our customers for saving water, increasing yield, improving quality and durability of their products. For instance, we introduced in 2018 a ground-breaking aniline-free* indigo to the denim industry. This is our nature: bringing affordable change to rather mature industries who are under high cost pressure.
How do you see yourself contribute to this initiative, also take your sustainability expertise in account?
I made my own experiences regarding scarcity of vital resources, having sailed through the Pacific with a ration of only 4 liters of potable water per person per day, and helping schools on remote islands of Tuvalu building cisterns to collect and retain precious rainwater for the dry season. And sailing 1000 miles off the coast of the Philippines in the vast ocean surrounded by plastic garbage of our "civilization" floating in the sea, that was an eye opener.
Do you have any closing remarks?
We are very glad to join TfS and to help contribute together to sustainability and a better world and future for the generations to come.
(*Below limits of detection according to industry standards)