Action Priority Dashboard to minimise risks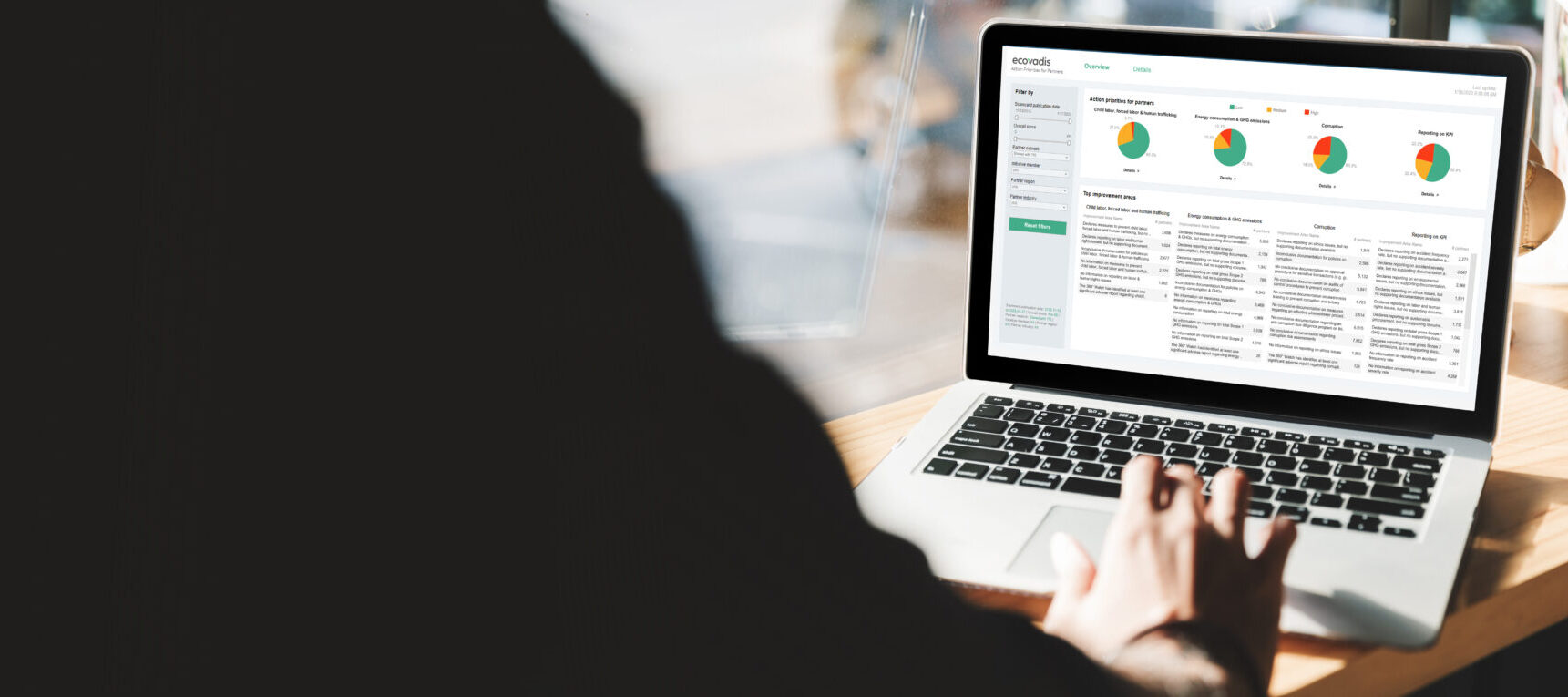 Have you already discovered the new action priority dashboard in your EcoVadis platform? The data is helping identify common areas for improvement.
At the end of last year, we introduced the new action priority dashboard co-developed by TfS Work Stream 2 (TfS Assessments) and EcoVadis. The dashboard helps you identify high-risk suppliers and areas for improvement. You can access it via the EcoVadis Platform under reporting: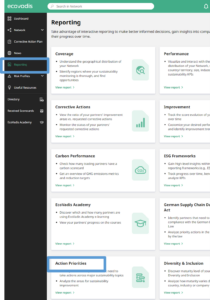 Action Priority Dashboard
Currently access is limited to two people per company.
In the dashboard you can filter sustainability topics, narrow the scope, select areas for improvement and engage suppliers.
From a TfS perspective, this dashboard enables the monitoring of high-level improvements. Of all currently assessed suppliers, we see "corruption" as by far the most urgent action priority across the entire network – followed by "KPI reporting" and "energy consumption and greenhouse gases".
Within the topic corruption, we find the most important improvements by number of partners:
No conclusive documentation regarding corruption risk Assessments : 60% of all suppliers
No conclusive documentation on Audits of control procedures to prevent corruption : 54% of all suppliers
No conclusive documentation regarding an anti-corruption due diligence programme with third parties :50%
No conclusive documentation on approval procedure for sensitive transactions (e.g. gifts, entertainment) : 42% of all suppliers
No conclusive documentation on awareness training to prevent corruption and bribery : 39%
What do we want to do with this information?
We will soon be working with TfS Work Stream 1 (Governance and Partnerships) on a common KPI that we will share with you. The main goal is to realise improvement.
TfS will also support you with a range of resources that will help suppliers successfully address the topic of corruption. This will be aligned with TfS Work Stream 4 (Communications and Capability Building).
What can you do today?
Access the portal and find out how your suppliers are performing
Look into the improvement areas
Invite your customers to relevant Training courses of the TfS ACADEMY.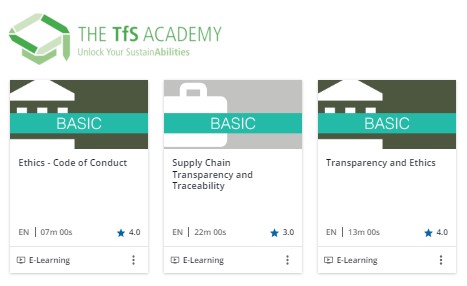 Source: TfS Academy
When it comes to business integrity and corruption, there are several courses available on the TfS Academy that could be valuable for individuals looking to expand their knowledge and skills in this area. For starters, our courses on ethical leadership can help individuals understand the importance of upholding ethical standards and how to create a culture of integrity within their organisation. Additionally, courses on anti-corruption and bribery provide insight into the laws and regulations surrounding these issues, as well as practical strategies for preventing and detecting corrupt behaviour. Finally, courses on ethical decision-making and communication can help individuals navigate complex ethical dilemmas and communicate effectively with stakeholders about issues of integrity and transparency. You find e-learnings covering all of these aspects in the TfS Academy, which is free for TfS members and their suppliers!
You will find individual course links and their respective information (languages, length etc.) in this table.
Authors:
Sabine Zalinger, Wacker, Chair TfS Work Stream 2 (TfS Assessments)
Rebecca Weicht, LyondellBasell, Chair TfS Workstream 4 (Communications and Capability Building)