Enhancing the TfS Academy: Introducing Automated Processes for Supplier Success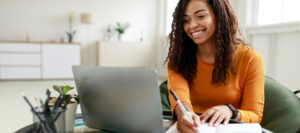 Discover how our latest automation updates to the OASIS platform are improving the supplier experience, providing immediate access to valuable resources for seamless audit preparation and continuous improvement.
TfS members are committed to driving sustainability forward and empowering our suppliers to excel in their sustainability efforts. As such, we are delighted to unveil an exciting update that will significantly enhance the TfS Academy, our hub for knowledge sharing and training. By implementing automated processes on our online audit sharing IT solution, OASIS, we are shining a spotlight on the TfS Academy, showcasing its myriad offerings to help suppliers effectively prepare for audits.
Traditionally, the TfS audit preparation process involved several manual steps and potential delays. However, our recent automation efforts have transformed this process, ensuring a seamless journey right from the moment a supplier is nominated for an audit in OASIS. Now, as soon as a supplier nomination is completed in OASIS, the contact person from the supplier company will automatically receive an email inviting them not only to start the TfS audit process but also to register on the TfS Academy.
This automation feature offers suppliers a range of benefits, including the ability to leverage valuable resources during the audit preparation phase. Upon accessing the TfS Academy, suppliers can explore materials specifically designed to support those new to the TfS programme. One such resource is the comprehensive "Supplier new to TfS" learning plan, which provides essential guidance, best practices, and requirements in multiple languages, such as English, Chinese, Spanish and Portuguese. This learning plan serves as a valuable tool for suppliers to familiarise themselves with the TfS audit and prepare for it.
Beyond the audit preparation stage, the TfS Academy remains an invaluable resource for suppliers. Once the audit is complete, suppliers can utilise the Academy's extensive range of training modules to gain insights into their audit results and develop actionable strategies for improvement. By continuously engaging with the TfS Academy, suppliers can strengthen their understanding of sustainable practices, foster innovation, and contribute to building a greener and more socially responsible supply chain.
Our automated integration between OASIS and the TfS Academy reflects our unwavering commitment to fostering continuous improvement among our suppliers. With the seamless combination of OASIS and the TfS Academy, suppliers can navigate the audit process with greater ease and confidence, ultimately accelerating their progress toward sustainability goals.
As we continue to innovate and enhance the TfS Academy, we encourage our suppliers to embrace these new automation features and take full advantage of the resources at their disposal. Together, we can achieve meaningful change, create a positive impact on the environment and society, and build a brighter future for all.
Author: Rebecca Weicht, LyondellBasell, Chair Work Stream 4 "Communications and Capability Building"