TfS Work Stream Assessments: Digitalisation and the Market Study projects aim for data transparency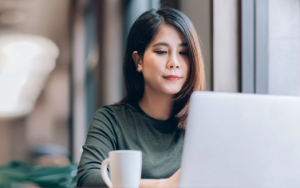 TfS Work Stream 2 "Assessments" is currently engaged in two closely connected projects: the Digitalisation Project and the Market Study Project. These projects were discussed during the Annual Workshop, revealing a common goal of enhancing data transparency.
The Digitalisation Project's primary objective is to identify a suitable service provider capable of creating a comprehensive data repository, often referred to as a data lake. This repository will encompass data from audits, assessments, and the TfS Academy, seamlessly integrating with the internal reporting systems of our member companies. We are actively exploring potential service providers, including EcoVadis and other companies, through a Request for Proposal (RFP) process which will be launched next year.
The Market Study Project is focused on comparing various service providers in the realm of Corporate Social Responsibility (CSR) and exploring additional services available in the market that could be advantageous to all TfS members.
Our third major undertaking, which has evolved into a project of its own, revolves around content creation for TfS members and suppliers, specifically tailored to EcoVadis. This initiative involves close collaboration with EcoVadis, as well as coordination with Workstream 4 "Capability Building and Communications".
To further bolster these three projects and gain deeper insights into the specific needs of TfS member companies, we have initiated a survey targeting TfS Coordinators with deadline of 10 November. Based on the results we can create a roadmap for the next year and find out which are the crucial topics for most of the members.
Authors:
Sabine Zalinger, Wacker, Chair TfS Work Stream 2 "Assessments"
Hanna Kollarova, Henkel, Co-Chair TfS Work Stream 2 "Assessments"