Catalysing change: the benefits of decarbonising chemical supply chains
Decarbonising chemical supply chains is not only an environmental necessity, but also a strategic opportunity for the industry. By embracing sustainability, the industry can play a crucial role in transitioning to renewable energy, driving innovation and meeting the evolving demands of consumers and investors.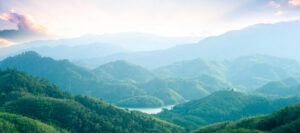 Dr. Verena Buback, Co-Chair of Together for Sustainability's (TfS') Scope 3 GHG Emissions Workstream – a member-driven initiative, raising CSR standards throughout the chemical industry – and Head of Sustainable Procurement at Merck, highlights the importance of decarbonising chemical supply chains and the benefits that go beyond saving the planet.
 The $4.6 trillion chemical industry has a critical role to play if we are to combat climate change and foster a more sustainable world. The sector is responsible for the production and use of chemicals, everything from cleaning products to plastics, medicines to metals and even the food we eat.
The processes employed throughout the chemical supply chain, including production, transportation and distribution, are heavily reliant on fossil fuels, accounting for a high level of global greenhouse gas (GHG) emissions, 77% of which are in the wider value chain (Scope 3). But due to the innovative nature of the chemical industry, it is well placed to develop and deploy new technologies, materials and processes to drive change and shape sustainable practices.
To help drive this transition forward, TfS launched an open-source Product Carbon Footprint (PCF) Guideline, a global guidance to identify, track and reduce Scope 3 upstream emissions, including within chemical supply chains. Drawing on the Guideline and my own experience, I outline five ways the sector can make tangible progress in decarbonising chemical supply chains, and the benefits they present.
Switching to renewable energy – using renewables is a key recommendation in TfS' PCF Guideline and, at Merck, we aim to cover 80% of our purchased electricity with renewables by 2030. Renewable energy technologies are becoming increasingly affordable and efficient in many parts of the world, making them viable alternatives that can reduce emissions and decrease reliance on non-renewable resources. By embracing sustainable energy solutions such as solar, wind and geothermal power, the industry can power its operations without relying on fossil fuels. Alternatives to on-site production of renewable electricity are, for example, Virtual Power Purchase Agreements (VPPAs), which allow a company to join an aggregation of companies for the construction of a wind or solar park generating renewable electricity and receive the respective energy attribute certificate.
Aligning business strategies and decision-making with regulation and global climate goals – no sector can shy away from regulation and the chemical industry is no exception, so together we must embrace this head on. A shift towards decarbonisation aligns with international climate agreements, such as the Paris Agreement, which goal is "to limit warming to well below 2°C, preferably to 1.5°C". More recently, at the UN Climate Change Conference in Bonn in June 2023, a dialogue was started on a global stocktake – a two-year process for countries and stakeholders to see in which areas they're collectively making progress towards meeting the goals of the Paris Agreement – laying the groundwork for more ambitious climate action. Embedding sustainability into company strategies, processes and decision-making is key to ensuring compliance and to driving sustainability.

Driving innovation – decarbonisation provides a lot of opportunity to innovate, particularly in the chemical sector. In terms of materials themselves, there is a need for low-carbon or even carbon-free products that are bio-based, waste-based materials or derived from circular or cradle-to-cradle approaches. For example, you've probably never considered the carbon footprint of nail polish remover, but a 100% bio renewable, i.e. plant waste-derived acetone, that acts as a direct replacement is already available on the market. Technological innovation also occurs through finding alternative production methods, such as adopting green chemistry principles, utilising green heat technologies or smart manufacturing, which encourages the development of cleaner and more sustainable chemical processes. 
Staying ahead of market demand and reputation – demand for sustainable products and environmentally responsible practices is rapidly growing. Customers, investors and regulatory bodies are increasingly prioritising companies that actively work towards a sustainable future. By embracing sustainable practices throughout their supply chains, chemical companies can gain a competitive edge, strengthen their reputation and tap into emerging green markets. For example, at Merck we will build in greener alternative raw materials and processes from the beginning, which also gives innovative suppliers the chance to grow their business in line with demand and future proof new products. The PCF Guideline gives clear guidance on how to calculate PCFs, which helps compare how sustainability is embedded into research and development products. If your product is not sustainable, you're likely to be left behind. 
Upskilling the sector – decarbonising chemical supply chains requires collaboration among various stakeholders, including chemical manufacturers, suppliers and logistics providers. When speaking with our own suppliers we became acutely aware that there is diversity of knowledge and maturity around decarbonisation. An open dialogue, knowledge sharing and establishing industry-wide standards can accelerate progress towards decarbonisation goals. As part of TfS, we are offering our suppliers free access to trainings on the TfS Academy and the PCF Guideline. Collaboration also enables the pooling of resources and expertise, fostering innovation and creating a supportive environment for sustainable practices.
Decarbonising chemical supply chains is not only an environmental necessity, but also a strategic opportunity for the industry. By embracing sustainability, the industry can play a crucial role in transitioning to renewable energy, driving innovation and meeting the evolving demands of consumers and investors. The transition to a decarbonised future requires a collective effort, but the benefits – both for the environment and the industry itself – are immense. Through concerted action and collaboration, we can build a cleaner, greener and more resilient chemical sector.