Chain reaction: How Together for Sustainability's PCF Guideline is driving a revolution in chemical sustainability reporting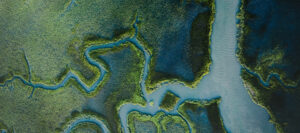 Christoph Jäkel, VP Corporate Sustainability at BASF, explains how TfS' PCF Guideline can help chemical companies keep pace with changing regulation on sustainability. Together for Sustainability (TfS) is a global initiative that works to promote sustainability in the chemical industry's supply chain, consisting of 47 international companies, including some of the largest chemical groups. Each TfS member is dedicated to building sustainable chemical supply chains.
Introduction
As our world grapples with the threat of climate change, its impact on the chemical industry cannot be ignored. With reporting obligations becoming more rigorous, management of environmental and social factors demands a level of transparency and disclosure that rivals financial standards. The race is on for companies to embrace this new paradigm, with sustainability data management taking centre stage.
Navigating the regulatory maze
The world of sustainability regulations is vast and ever-evolving. Frameworks of note include the EU's new Corporate Sustainability Reporting Directive (CSRD) and the European Sustainability Reporting Standards (ESRS). The CSRD has modernised and strengthened reporting rules for social and environmental information, while the ESRS aims to standardise non-financial sustainability reporting practices.
Another important proposal is the EU's Directive on Corporate Sustainability Due Diligence (CSDD), which got the green light from the European Parliament in June 2023. Once implemented, it will require large companies to identify, prevent, mitigate and account for negative human rights and environmental impacts across their operations, subsidiaries, and value chains. Looking ahead, the US Securities and Exchange Commission (SEC) has also proposed a new rule that, if approved, will mandate detailed reporting of climate-related risks, emissions and net-zero transition plans for relevant public companies.
Sustainability is a vital aspect of corporate strategy in the chemicals sector, and sustainable supply chains contribute to supply security, resilience, reputation and regulatory risk management. Within the chemical sector specifically, calculating global greenhouse gas (GHG) emissions is a complex yet critical process, in particular Scope 3 emissions (those arising from the supply chain), as approximately 77% of the sector's GHGs fall under Scope 3.
To tackle this issue, an industry-wide, harmonised approach is needed to monitor, manage and reduce emissions throughout the chemical supply chain. Until emissions, including Scope 3, are accurately and comprehensively measured, the sector will struggle to address them effectively. This is why TfS launched the Product Carbon Footprint (PCF) Guideline, providing the chemical sector with the solution to transparency and simplicity with regards to calculating emissions in chemical supply chains, helping chemical companies understand their climate impact and finding ways to decarbonise.
How the PCF Guideline can help chemical companies stay ahead
The PCF Guideline is a step-by-step guide that enables chemical suppliers to calculate the carbon footprint of their products, known as Product Carbon Footprints (PCFs). The first of its kind for the chemical industry, it builds on commonly used international standards for GHG accounting, while offering specific guidance on accurately calculating PCFs unique to the chemical industry. And it's not just aligned with existing reporting frameworks; it also acts as its own gold standard that sets a new benchmark for transparency and emissions-data tracking.
The Guideline enables effective GHG emissions management across the chemical industry. By promoting transparency, it encourages suppliers to act in reducing their emissions and driving industry-wide improvements, whilst helping them to align with leading sustainability reporting standards like the EU's CSRD frameworks. The PCF Guideline achieves this through:
Standardised reporting: Bid farewell to the confusion of different approaches. The PCF Guideline offers a harmonised yet detailed methodology to generate and share PCFs. This fills a significant gap, as there is currently no standardised approach among corporations and chemical suppliers. The Guideline enables cross-industry comparisons as suppliers and corporations can now produce consistent and comparable carbon footprint data.
Supply chain transparency: The PCF Guideline slashes complexity in emissions-data tracking from chemical suppliers, unlocking enhanced transparency. It's a powerful catalyst that encourages suppliers to take action, reduce emissions, and drive industry-wide improvements.
Driving improvement: Transparency fuels progress. By promoting a culture of openness, the PCF Guideline inspires suppliers to kick-start their emissions reduction journey and uncover new ideas and improvements. It's a driving force that propels the entire industry towards a brighter, more sustainable future.
Collaboration and knowledge sharing: The PCF Guideline was not a solo endeavour. TfS joined forces with global NGOs, environmental stakeholders and chemical industry experts to create the Guideline. It's a true collaboration that aligns the PCF Guideline with existing frameworks, establishing it as the global standard for transparency and emissions-data tracking in chemical supply chains.
So far, many of TfS' members have embraced the PCF Guideline and recognise the value it delivers in navigating new sustainability regulation.
Dr. Andreas Polomski, Head of Climate Action at Merck, commented: "Transparency about GHG emissions along the value chain on a product level is sought after by customers and regulatory bodies. The industry initiative Together for Sustainability (TfS) took up the task to harmonise the approach. It published guidelines for Product Carbon Footprint (PCF) calculation in the chemical sector and is working on a data sharing platform. Merck will be using the data sharing platform from TfS to receive raw material PCFs from suppliers and share Merck product PCFs with customers."
Working together to increase transparency
In the ever-evolving landscape of sustainability regulations, the chemical sector finds itself at a crucial juncture. It's time to embrace a new era of transparency and disclosure, while also establishing a common language for measuring carbon footprints. These ongoing changes cannot be tackled by any one company alone. The PCF Guideline serves as an essential cornerstone for the chemical sector to navigate continually evolving standards and boldly adapt to the demands of our changing world.
The crucial first step is to implement robust reporting practices so that the chemical sector can better manage its environmental impact and contribute to a more sustainable future.
To find out more about how TfS' PCF Guideline can help your company on its journey to decarbonisation, visit our website.