Making the PCF Guideline work for your business
Industry must act – using science, technology and innovation to provide greener products and solutions to ultimately enable society to thrive and live in a more sustainable way. This is the impact promised by the PCF Guideline.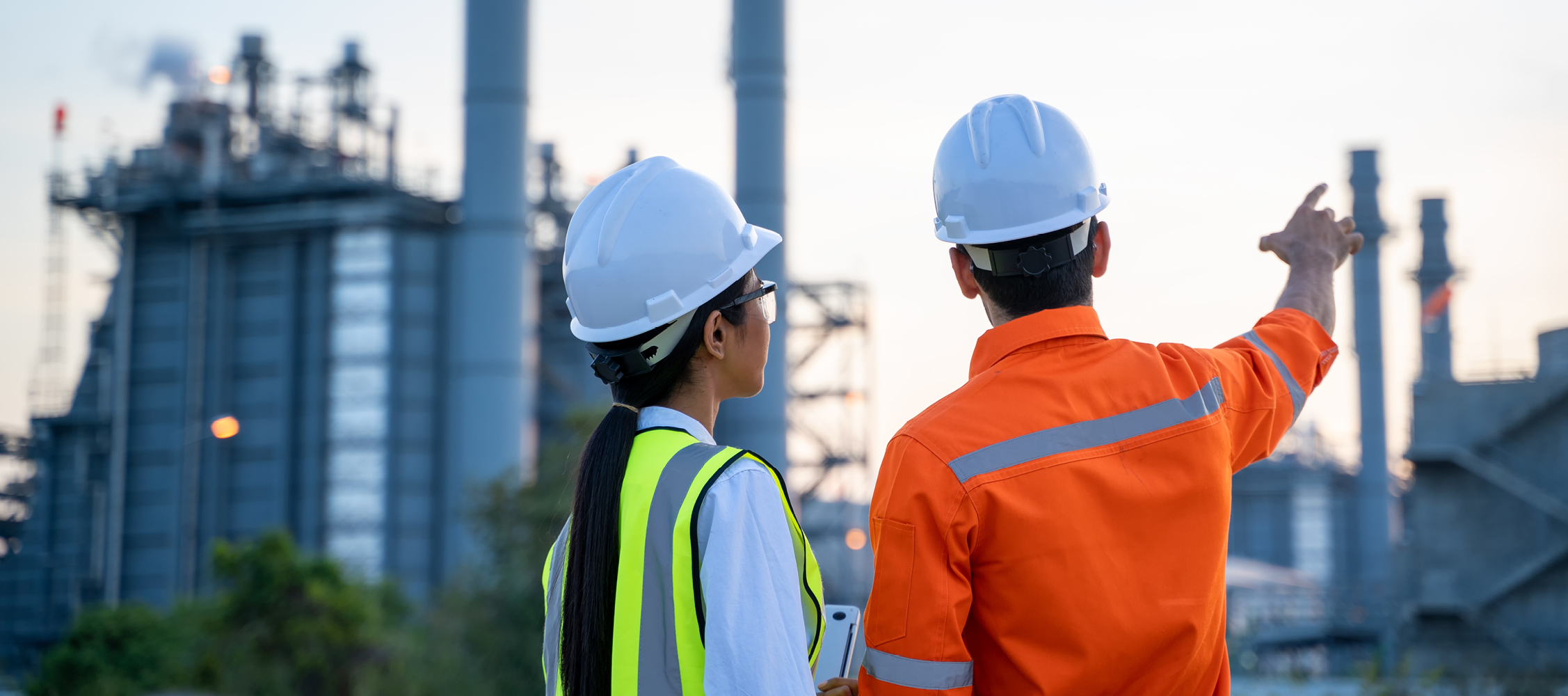 If you're a company with chemical materials in your supply chain looking to decarbonise, you'll know that reducing scope 3 greenhouse gas (GHG) emissions – particularly those from purchased goods and services – is critical to your mission. However, precisely accounting for these emissions and their reductions still seems impossible. As Head of Supplier Decarbonisation at Merck, it's a challenge I know well. Currently 68% of Merck's scope 3 emissions arise from purchased goods and services as well as from capital goods, making it essential that we focus on improving data accuracy of these particular scope 3.1 and 3.2 emissions in order to take the right emission-reduction measures.
The Product Carbon Footprint Guideline (PCF Guideline) from Together for Sustainability (TfS) is instrumental in how we intend to achieve that and that's why I want to encourage many others in our industry to do the same.
The benefits of the PCF Guideline
The PCF Guideline kills two birds with one stone. For one, it is tailored to the unique challenges of calculating chemical Product Carbon Footprints (PCFs) from cradle-to-gate. At the same time, it gives guidance on how to integrate these PCFs into corporate reporting in order to create more accurate and verifiable scope 3.1 data. This – when used consistently – will paint a true picture of the company's carbon footprint from its supply chain, allowing us to focus on where change most needs to happen and measure the impact of reduction initiatives.
Along with my role at Merck, I have acted as Co-Chair of the TfS Scope 3 GHG Emissions Workstream driving supplier decarbonisation engagement and taken on the role of communications lead for the PCF Guideline. This has given me significant insight into how companies can implement the PCF Guideline and leverage it for the most impact on their decarbonisation and reporting efforts.
How to implement the PCF Guideline in your company
How you use the Guideline will depend on the nature of your business, and different departments in your company will benefit from different chapters in the Guideline.
If you belong to a variety of industries and offer any kind of chemical products in the wider sense, your expert teams will be responsible for calculating and providing PCFs to your customers. On the other hand, if you use chemical materials to develop your products you will require consistent PCFs from your suppliers to report more accurately your scope 3.1 emissions.
While the use of the Guideline differs slightly depending on your needs, strong support and a directive from management towards the expert teams using the Guideline is key to success. This could be solicited by a chief procurement officer, a chief sustainability officer or another responsible senior leader – but it is crucial that management is behind the roll-out.
It is also crucial to bring the different calculation experts within your company together to discuss their roles and to exchange ideas and approaches before you begin using the Guideline. Ways to do this might include setting up a global kick-off meeting and a joint platform for sharing resources. Enlisting speakers – including those from TfS – for webinars also generates strong interest and allows for in-depth discussions.
Using the PCF Guideline as a supplier of chemical products
If you are a company that is being asked to calculate PCFs for chemical products that you provide to your customers, then Chapter 5 of the Guideline – Specifications for Suppliers' Product Carbon Footprint Calculation – is most relevant to calculate them. This chapter offers clear step-by-step instructions on how to determine chemical PCFs, even if your team is not yet experienced and has only limited knowledge in doing such calculations. Chapter 5 breaks the process down so that even if a company has not licensed any specific carbon calculation software, the work can be done in a generic spreadsheet. Spreadsheets can also be used to work with your company's IT department to source and license the most relevant and effective software for your future needs as your company builds up its databases and calculations.
Using the PCF Guideline when you source chemicals materials from your supply chain
If you are a company that already reports your carbon footprint, and a major share of your emissions in scope 3.1 comes from chemical materials, Chapter 4 of the PCF Guideline – Guidance on Scope 3.1 Calculation on Corporate Level – will help you gradually ameliorate the commonly used greenhouse gas  emissions estimations up to fully replacing them with actual emission data on product level from your suppliers. This chapter guides established calculation teams on how to improve their reported emission data quality, including for example a ranking system for the right data sources to use when primary data from suppliers are not yet available.
Evolving GHG emissions data from estimations to actual supplier-provided data is critical to demonstrate emission reductions in your supply chain. Your procurement team plays a lead role in driving supplier engagement and promoting the take-up of the PCF Guideline further down the supply chain and asking suppliers to provide reliable PCFs for the supplied products. Chapter 4 provides clear guidance on how to integrate the PCFs received by suppliers for more accurate calculations and corporate reporting.
Using the PCF Guideline as a supplier and consumer
Simply put, Chapter 5 is for you if your product is a chemical material, while Chapter 4 is if you source chemical materials independent of your sold products.
If you are a company such as Merck that both manufactures chemical materials and wants to provide the respective PCFs to customers, as well as purchases chemical materials and requires PCFs from suppliers for improving own Scope 3 emission calculations, you will use both chapters.
Resources to integrate the Guideline
TfS offers a lot of supporting materials and trainings to support you as you roll out the Guideline in your organisation or with your suppliers, including:
Materials can either be found on the TfS website or in the TfS Academy, the free-of-charge-capability-building hub for TfS members and their procurement teams, and for suppliers of TfS member companies. You can also address your questions to info@tfs-initiative.com.
I strongly believe that saving our planet is first and foremost enabled by industry. Industry must act – using science, technology and innovation to provide greener products and solutions to ultimately enable society to thrive and live in a more sustainable way.
This is the impact promised by the PCF Guideline, but it will only be realised once it is the industry standard. The sooner and more widely it is shared, the sooner we will have transparency on emissions along the complete value chain. This is fundamental for establishing the right levers to reduce emissions effectively and efficiently and realising change across our industry.
If you have any questions about the PCF Guideline, do not hesitate to contact TfS at www.tfs-initiative.com/qa-contact.
Author: Dr. Verena Buback, Head of Supplier Decarbonisation at Merck and Co-Chair of Together for Sustainability's TfS Scope 3 GHG Emissions Workstream.