TfS Scope 3 GHG programme – 2023 in full swing!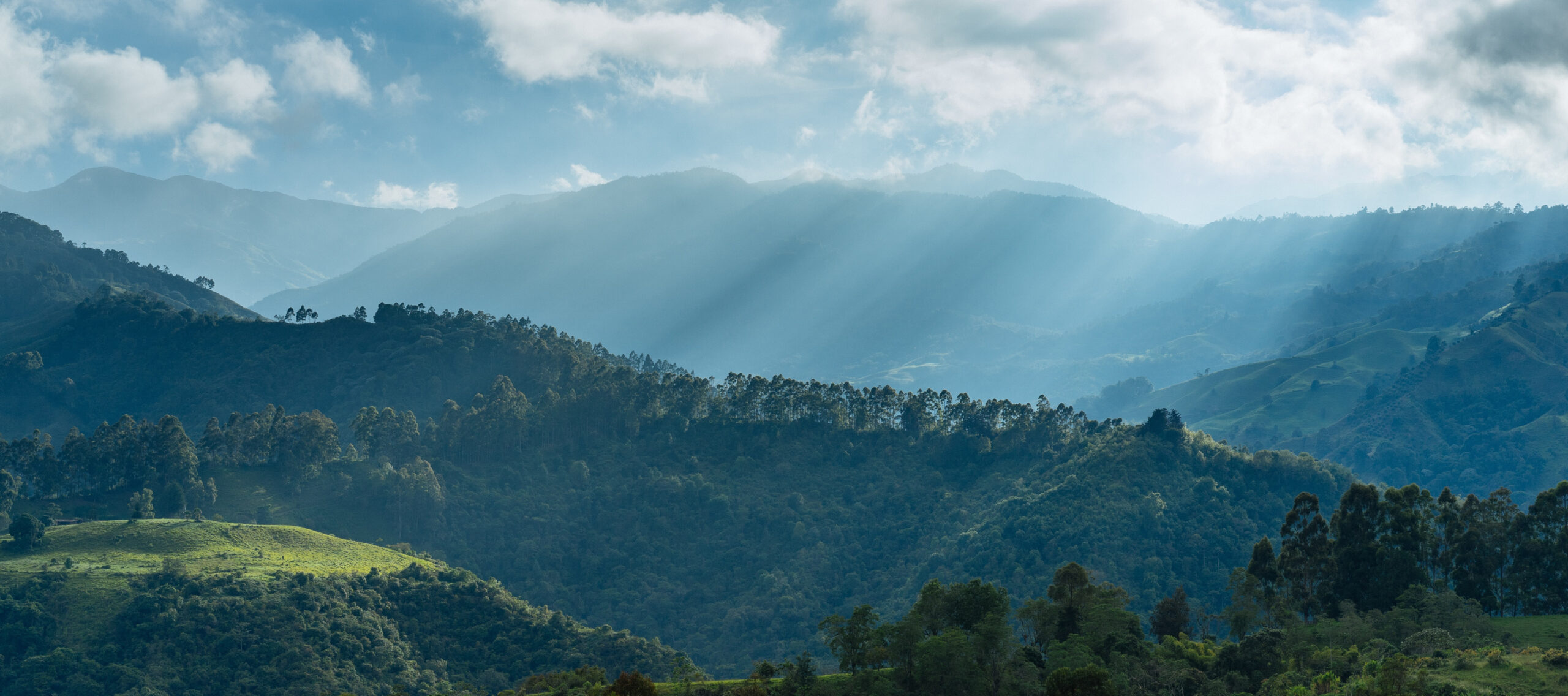 2023 has already been busy for TfS Work Stream 5 (Scope 3 GHG Emissions), with a range of activities taking place across all four work packages.
At the end of last year, our Chair/Co-Chair team got together to review and redefine the priorities for the next two years. One key output has been the review of our project timeline, which has been extended to cover 2023 and 2024.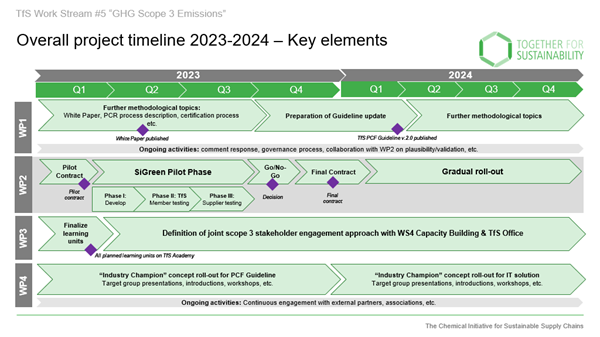 Here's a short summary of the key activities per Work Stream 5 Work Package (WP):
WP 5.1 – Standardised Approaches: The groundwork has been made for our next publication: a White Paper addressing topics not fully defined in the first issue of the TfS PCF Guideline.
WP 5.2 – Data Collection and Sharing: The pilot preparation phase is underway, with key milestones being the finalisation of pilot requirements. The next key milestone is the signature of the pilot contract with the selected solution provider and the commencement of developments needed for the pilot.
WP 5.3 – Engage suppliers: A full suite of GHG supplier engagement materials is nearly finalis This will form a key support pillar to enable procurement functions to get activated and lead the decarbonisation journey in their organisations.
WP 5.4 – Cooperate with externals: Extensive collaboration with external partners has taken place, including WBCSD PACT and Catena-X. Many TfS member companies have volunteered to become Industry Champions to help spread the word about the TfS GHG Scope 3 program.
Author: Katherine Agapitos, Sika, Chair TfS Work Stream 5 (Scope 3 GHG emissions)
Learn more
TfS Scope 3 GHG emissions page of the TfS website featuring
The PCF Guideline in English, Chinese, Japanese and The Portuguese edition will become available Q2/2023.
News section featuring articles
Support materials

Two key training materials "TfS Handbook on Supplier Engagement" and "Decarbonisation Journey – Overview of recommended Training Material" are now available and can be downloaded from the section "Support materials"
Communication materials "PCF Guideline – Two Pager" and "PCF Guideline – Supplier briefing" are available for download from the section "Support materials"

Videos
The full PCF Guideline communication package is available from the TfS SharePoint. For access, contact info@tfs-initiative.com