ATC recommends the TfS Product Carbon Footprint as the most appropriate PCF calculation methodology
'ATC recommends the TfS guideline to be the best and most appropriate methodology for the sharing of product carbon footprint data for fuel and lubricant additives in a transparent and consistent manner along the entire value chain' Jacquie Berryman ATC President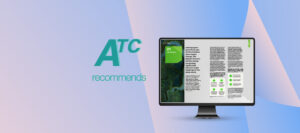 Together for Sustainability announces that ATC recommends the TfS Product Carbon Footprint (PCF) Guideline as the most appropriate PCF calculation methodology for the global fuels and lubricants additive industry.
In January 2023 ATC member companies engaged in a detailed review of the TfS PCF Guideline for the chemical industry1. They have concluded that the TfS guideline (cradle to chemical producer's exit gate) best serves the ambitions of upstream raw material suppliers and downstream stakeholders to calculate product carbon footprints, and to identify and implement actions and initiatives to reduce their own carbon footprint.
ATC recognises that the TfS guideline is both compliant with ISO 14067 and provides a specificity and level of detail that are appropriate to the fuels and lubricants additive industry.
Jacquie Berryman, ATC President stated, 'ATC recommends the TfS guideline to be the best and most appropriate methodology for the sharing of product carbon footprint data for fuel and lubricant additives in a transparent and consistent manner along the entire value chain. We also welcome and support the work of our partners in the fuels and lubricants value chains in developing and
maintaining harmonised (aligned) PCF methodologies and guidelines for both cradle to gate
(lubricant formulator / marketers gate) and cradle to grave / end of life.'
Alessandro Pistillo, Co-Chair of the TfS Scope 3 GHG emissions programme says 'The recommendation of the PCF Guideline by ATC marks an important milestone for TfS. Having the PCF Guideline recognised as a drop-in sectoral standard for  PCF determination with fuel and lubricant additives provides evidence of the versatility of the TfS methodology in the chemical industry. At the same time, this is another remarkable step towards the establishment of cohesive PCF standard for chemical and plastic raw materials across multiple downstream application segments, contributing to the achievement of transparency and comparability in GHG emission accounting.'
1  The Product Carbon Footprint Guideline for the Chemical Industry – Specifications for Suppliers' Product Carbon Footprint Calculation, Chapter 5
ATC is the Technical Committee of Petroleum Additive Manufacturers in Europe (ATC), established in 1974 for member companies to discuss topics of a technical and statutory nature that are of concern to our industry. ATC works to develop common industry approaches based on scientific and technical principles, to the benefit of end consumers and environmental protection in response to
health, safety and regulatory legislation. ATC provides its members with a platform to build and share high-level technical expertise and to cooperate with relevant stakeholders active in the development of petroleum additive specifications and testing. Our members continuously innovate to find ways to improve the performance of lubricants and fuels, whilst ensuring that their products
are safe when used as intended.
Together for Sustainability (TfS) is a procurement-driven initiative created by chemical companies with the goal of assessing, auditing, and improving sustainability practices within their supply chains. The program is based on the UN Global Compact and Responsible Care® principles. TfS is a global organisation with regional representation in Asia, and North and South America. TfS develops and drives innovative responsible sourcing solutions through the global chemical industry. The 47 TfS members represent a global turnover in the chemical industry of over € 800 billion and a global spend of over € 500 billion. https://tfs-initiative.com/
In 2022, TfS published the Product Carbon Footprint Guideline. You will find more information on the TfS programme for reducing scope 3 GHG emissions here.
Media contact:
Together for Sustainability
Maria De Rycke
M +32 498 246063 – email: maria.derycke@tfs-initiative.com