TfS Impact report prepared by EcoVadis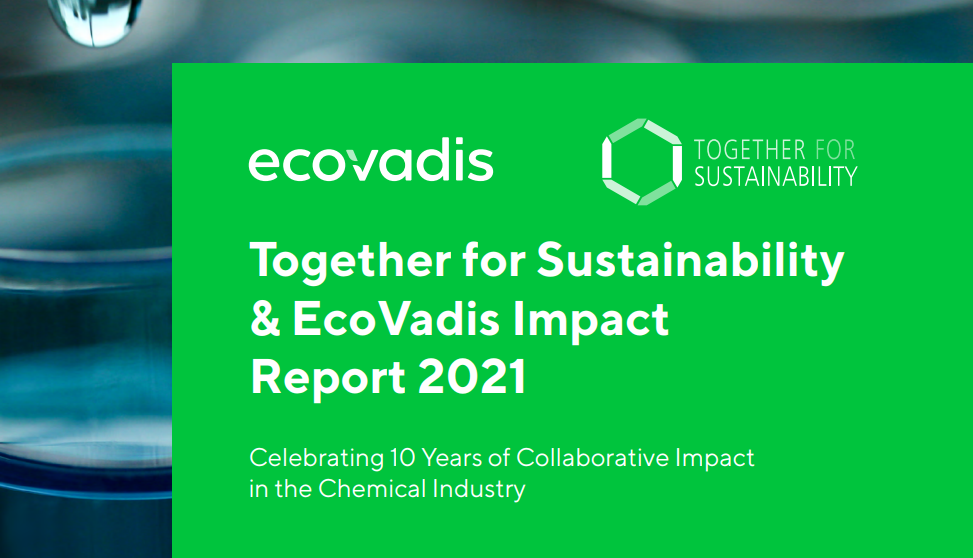 On the occasion of our 10th Anniversary, TfS key partner EcoVadis prepared this Impact report "Celebrating 10 Years of Collaborative Impact in the Chemical Industry" as a TfS birthday present. These past 10 years have been quite a journey for TfS and EcoVadis.
We are happy to have been able to set this benchmark for industry collaboration on sustainability issues in our collective supply chains and hope to inspire other industries to collaborate to accelerate positive change. The Impact report shows the benefits of the TfS program and of our cooperation: the average EcoVadis rating scores of our suppliers steadily increased in recent years. On average TfS suppliers rated by EV between 2012 and 2021 improved their scores by eight points between their first and last rating with i.e. an average improvement of 8.9 points on the Labor & Human Rights theme, 7.9 points on the Ethics theme.
Read the full report EcoVadis-TfS_10_Year_Anniversary_Impact_Report_-_final