"Introduction to EcoVadis" webinar series coming in April 2023!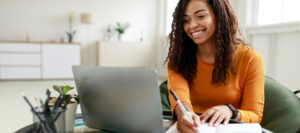 TfS is thrilled to extend an invitation to this year's "Introduction to EcoVadis" webinar series to interested TfS members and, importantly, suppliers to TfS member companies.
This event is perfect for companies new to the EcoVadis methodology and Assessment. In just one hour, attendees will be introduced to the EcoVadis methodology and process, gain knowledge on how to complete the EcoVadis questionnaire, and understand what matters most in the Assessment.
These webinars are ideal for Corporate Responsibility managers and/or managers who coordinate sustainability-related matters. We strongly encourage TfS member companies to forward this invitation to their suppliers and relevant colleagues responsible for such matters.
The webinars will be conducted in English, Chinese, Spanish, and Portuguese and are free of charge. The dates and times are listed below:
English-language webinars:
Tue, 18 April 2023, 4:00 – 5:00 PM (CEST)
Wed, 19 April 2023, 9:00 – 10:00 AM (CEST)
Chinese-language webinar:
星期四, 2023年4月20日 下午3时至下午4时[北京时间]
Spanish-language webinar:
Mié., 19 de Abr. de 2023 10:00 – 11:00 (Mexico Central Time)
Portuguese-language webinar:
Seg, 17 Abr 2023 às 10:00 – 11:00 (BRT)
Our experts, with many years of experience in sustainability Assessments and a deep understanding of the EcoVadis methodology, will be conducting these webinars. They will share their insights and practical tips to help suppliers complete an Assessment successfully.
The learning objectives of this webinar are for attendees to understand the EcoVadis Assessment and its requirements in order to conduct them effectively.
We look forward to welcoming many learners at the "Introduction to EcoVadis" webinar series. Don't forget to register by clicking on the links above for the language that suits you best. See you there!
Author: Rebecca Weicht, LyondellBasell, Chair Work Stream 4 (Communications and Capability Building)