Meeting with EcoVadis in Paris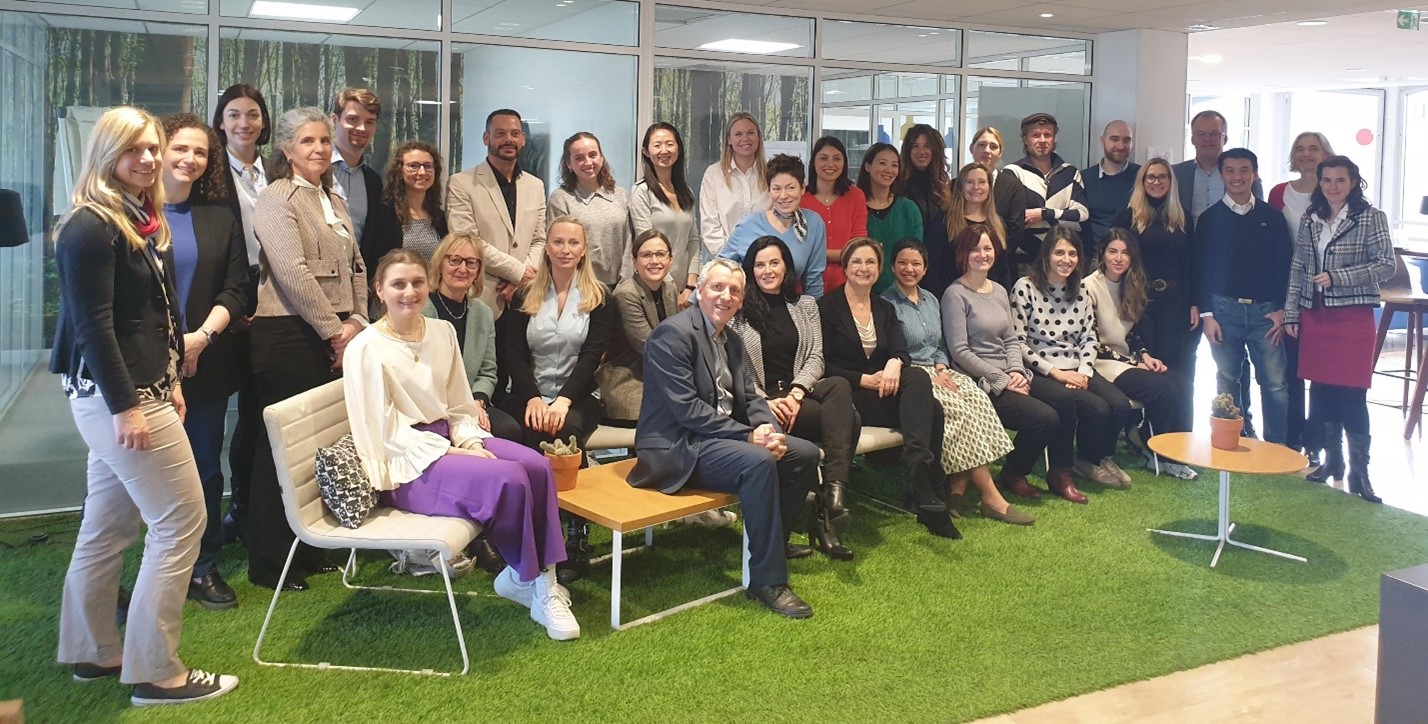 Participants of the TfS workshop in Paris on 15 March 2023
On the occasion of Sustain 2023, the conference hosted by EcoVadis, Work Stream 2 (TfS Assessments) organised a workshop for TfS members in Paris.
It is already a tradition: Work Steam 2 and EcoVadis invite all TfS coordinators to a joint workshop in Paris. The last years the workshop could not take place in its usual form. So it was even more exciting that on 15 March, more than 30 participants from TfS member companies gathered at the EcoVadis headquarters in Paris to discuss the Sustain conference, as well as exciting topics related to Assessments.
The programme ranged from presentations on current topics to expert discussions with the respective EcoVadis managers:
The outcome of the workshop was:
We need an even closer exchange on best practices and pain points
We must stay on top of 'quick wins' and allow for uncertainties in data collection
Multi-Tier Transparency is at the top of our agenda
At the end of the workshop, we gathered the expectations of the EcoVadis and Work Stream 2 participants: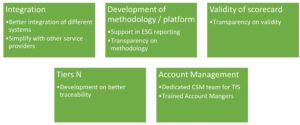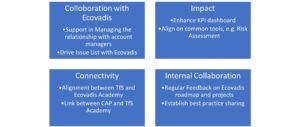 All in all, it was a good exchange and showed the importance of collaboration across Work Steams and together with our service providers.
The full documentation as well as related presentations can be found in the TfS SharePoint.
Author: Sabine Zalinger, Wacker, Chair TfS Work Stream 2 (TfS Assessments)