TfS General Assembly elects new President and Steering Committee
By working together and sharing our best practices, TfS can be a role model for other industries as we work to reduce our carbon footprint, drive circularity, conserve our natural resources, and promote social responsibility.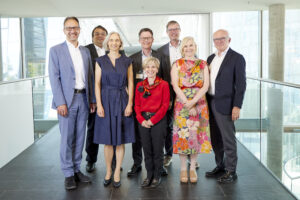 TfS General Assembly, at its Annual Meeting on 13 June 2023, elected the new TfS President: Jennifer Jewson, CPO of LyondellBasell.
The following members have been elected to the TfS Steering Committee:
Steven Brughmans, BASF
Thomas Udesen, Bayer
Cathy Budd, Dow
Götz Lauschke, Evonik
Bertrand Conqueret, Henkel
Thorsten Heyen, Wacker
The mandate of both the President and Steering Committee members is valid for 2 years.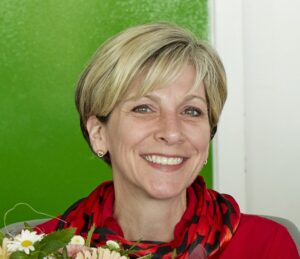 Newly elected TfS President Jennifer Jewson states "I am honored to be elected as the new President of TfS and thank my predecessor Bertrand Conquéret, CPO Henkel, for his strong leadership in driving Together for Sustainability to where it is today.
Sustainability is important because it affects not only our environment but also our economy and society as a whole. By working together and sharing our best practices, TfS can be a role model for other industries as we work to reduce our carbon footprint, drive circularity, conserve our natural resources, and promote social responsibility. This means inspiring and motivating others to take action within our space and externally to have a positive impact on the world. I am looking forward to working with the entire TfS community to deliver on this vision."