New members Chemours, Dow, LyondellBasell, and OMV reinforce TfS initiative on sustainable supply chains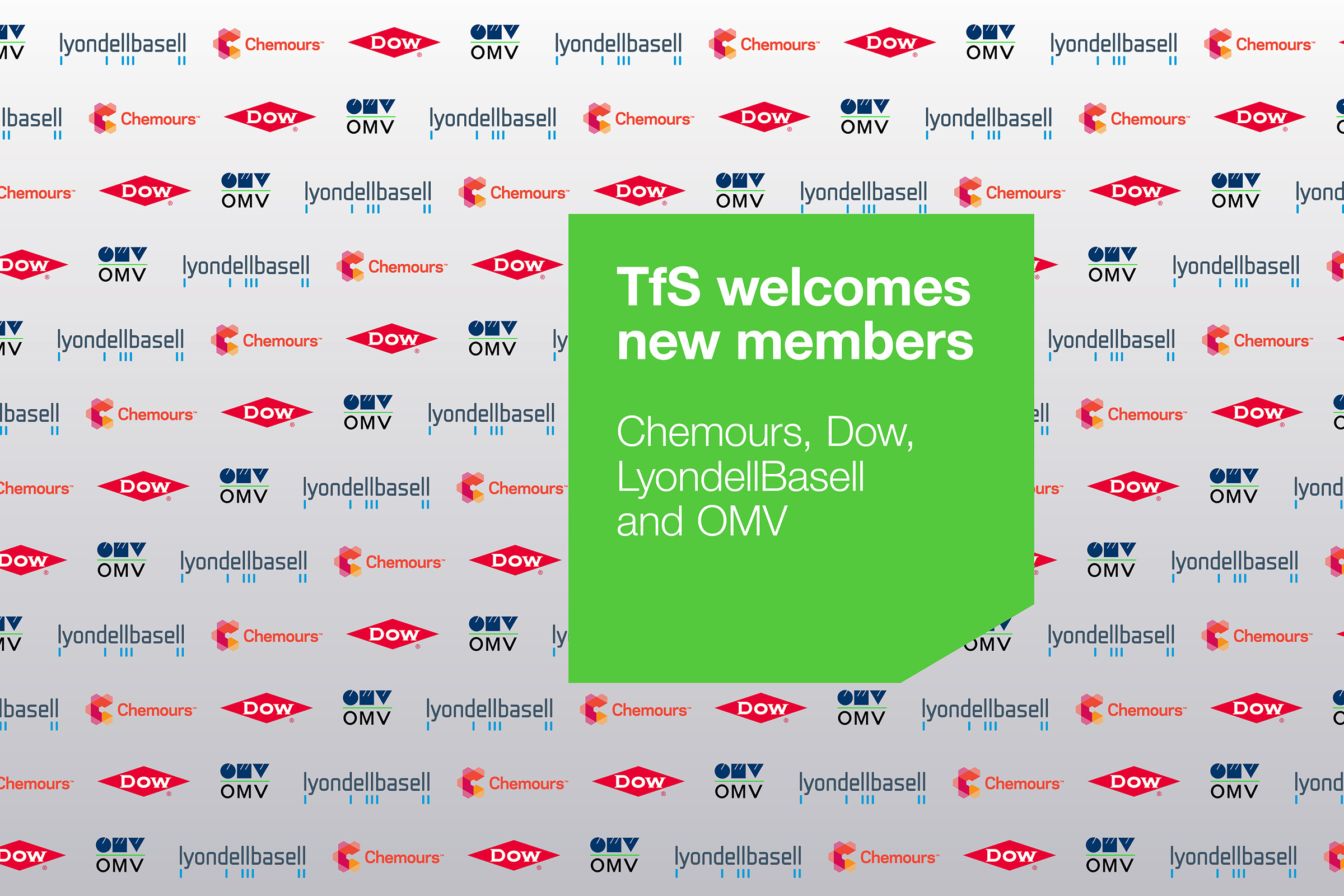 Brussels (Belgium) – 2 November 2021 – Together for Sustainability (TfS) is very pleased to announce that Chemours, a global chemistry company delivering Titanium Technologies, Thermal & Specialized Solutions, Advanced Performance Materials, and Chemical Solutions; Dow, an American plastics, chemicals, and agricultural products company; LyondellBasell, a Dutch plastics, chemicals, and refining company; and OMV, and Austrian integrated oil, gas and petrochemical company; have joined the TfS initiative for sustainable supply chains. OMV takes over the TfS membership previously held by daughter company Borealis.
Key messages:
 With the arrival of Chemours, Dow, LyondellBasell and OMV TfS member company count is now 34.
The increase of TfS membership underlines the growing importance for chemical producers to assess and improve the performance of their procurement operations, and supply chains, against a set of well-defined environmental, social and governance criteria.
The increase of the TfS membership reflects the growing importance and awareness of the contribution of best-in class sustainable supply chains and businesses to a better world.
The growth of membership to 34 companies increases TfS' reach and impact on sustainability performance in chemical supply chains around the world
TfS President Bertrand Conquéret says "I am very proud to welcome Chemours, Dow, LyondellBasell and OMV to the TfS family. The growth of membership to 34 member companies is in line with TfS' strategic priority to increase the initiative's reach and impact on the sustainability performance in chemical supply chains around the world. Given the enormous sustainability and market challenges of the moment, the need for sustainable businesses increases. TfS is the crucial enabler to make supply chains and businesses at large more sustainable and contribute to developing a better world."
Read the full release here